Last Updated on April 18, 2021 by admin
There are times (for example, while sleeping), when you don't want your phone to vibrate or make any noise. However, there could also be times, when you would like to have some exceptions to this rule. For example, while in a meeting, you don't want unnecessary calls and message to disturb you, but at the same time, may not want to miss a call or message from you home as well.
If you are looking for a way to allow select messages and calls while your Android phone is in mute mode, then you'll be glad to know that's exactly what we'll be discussing here in this tutorial. Before we move ahead, please note that all the instructions mentioned here have been tested on the Google Nexus 5 running Marshmallow OS.
Add exceptions to Do Not Disturb mode
As you might already know, the Do Not Disturb mode gets activated when you bring the phone's volume to its lowest level: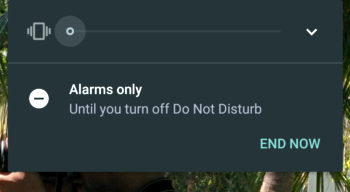 In this mode, only Alarms are active, rest all kind of noises and vibrations are disabled. But you can very well add some exceptions. To do this, head to Settings->Sound & notification -> Do not disturb.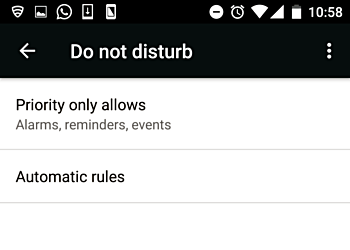 Tap the Priority only allows entry, and you'll see entries for Messages and Calls in the menu that follows: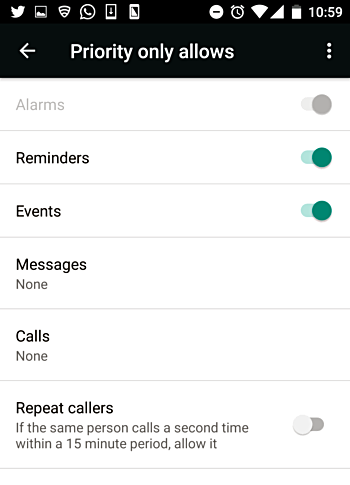 Try tapping either Messages or Calls option, and you'll see the following options: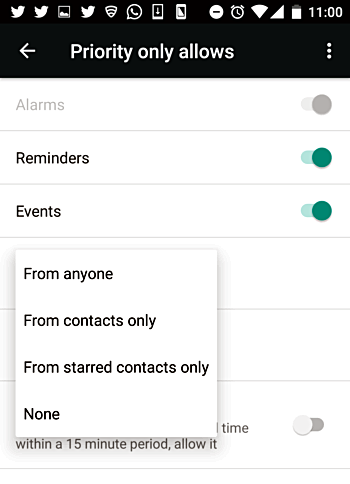 So you have three main options here: accept call or message from anyone, contacts only, and starred contacts only. While the first two are self explanatory, starred contacts are those that have been explicitly starred by you.
In case you aren't aware, you can star a contact by tapping the star icon that appears on top of contact cards