Last Updated on April 19, 2021 by admin
Those LED notification alerts on your Android phone; have you ever thought how useful they are? More than just notifying you about things like missed calls, new messages, social media updates, and more, they also let you know broadly which type of notification it is (thanks to the different colors in which the LED blinks), helping you decide whether or not you need to give immediate attention to your phone.
While there's no problem with the default behavior per se, there are ways through which you can customize LED notification colors on Android device if you want. Here, in this tutorial, we'll discuss how you can do just that.
Please note that all the instructions and apps mentioned henceforth have been tested on Google Nexus 5 running Android Marshmallow version 6.0.1.
Customize LED notification colors on Android
To do this, you first need to install an app dubbed Light Manager. The app lets you configure LED color and its flashing frequency for a wide range of notifications including miss calls, SMS, MMS, Gmail, calendar reminders, and Hangouts. For the complete list of notifications as well as other important installation-related information, head to the app's Play Store listing.
After the app is successfully installed on your Android device, launch it, and you'll see a UI similar to the following: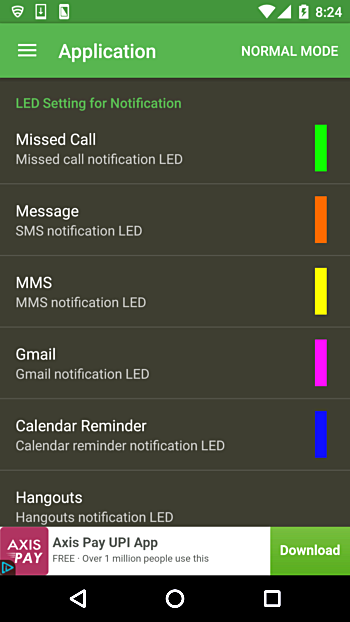 Here, notification types and app names are listed on the left, while the corresponding notification color is on the right. Tap an entry, and you'll be able to see the customization options the app provides for that particular notification/app.
As an example, for Missed Call, you can configure Flash Rate as well as Color.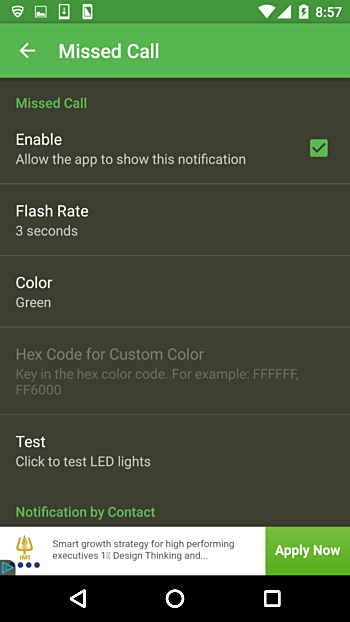 There's also an option to add a specific contact and set its notification.
Similarly for Gmail notifications, you can even set custom notifications for different Gmail accounts.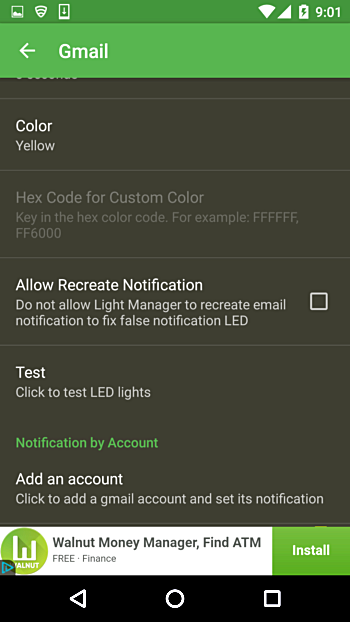 If an app for which you desire to customize notifications isn't listed directly in the Light Manager's main menu, you can use the 'Add an application' option (present at the bottom of the screen) to add it.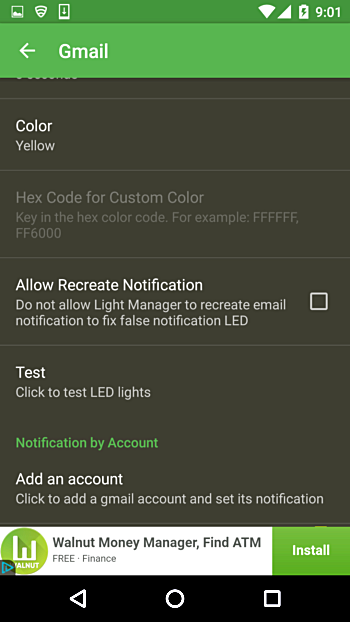 To learn more about the app, head to its Google Play listing, and needless to say, try the app as well.