Last Updated on February 23, 2017 by admin
The quick settings tray in Android is a very useful feature. While I am sure most Android users would be using the tray on almost daily basis, for the uninitiated, it appears when you pull the drop down menu on your Android phone twice.
For example, here's how the quick settings tray looks like on my phone:
Now, have you ever thought of customizing this arrangement of icons. What I mean is, do you know you can move, delete, as well as add new icons in this menu? No? Fret not, as that's what we'll be discussing here in this tutorial.
But before we do that, it's worth mentioning that all the instructions presented in this article have been tested on a Google Nexus 5 running Android 6.0.1.
Customize quick-settings menu in Android Marshmallow
To do this, first you'll have to enable the 'System UI Tuner' settings option (here's how you can do that), if not already. Once that is done, open the 'System UI Tuner' menu, and you'll see a 'Quick settings' option: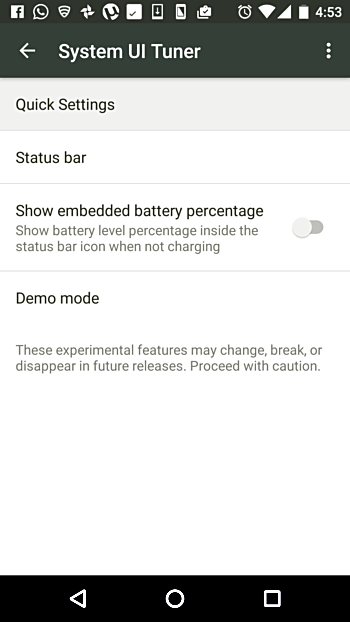 Tap it and you'll be presented the tray in a mode where-in you can customize it.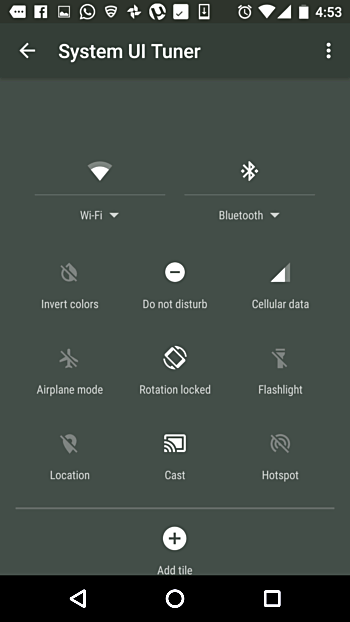 To change the position of an icon, long press and then drag it to the new position: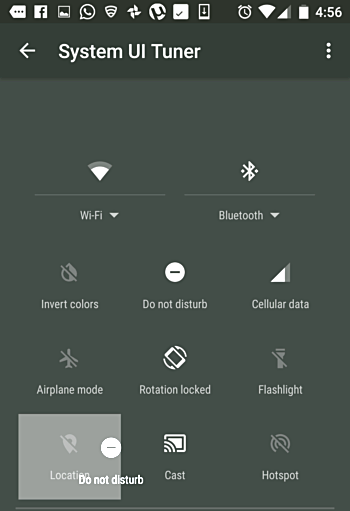 To delete an icon, long press and you'll see the 'Add tile' icon at the bottom changes to bin - just drag the icon there to delete it from the menu.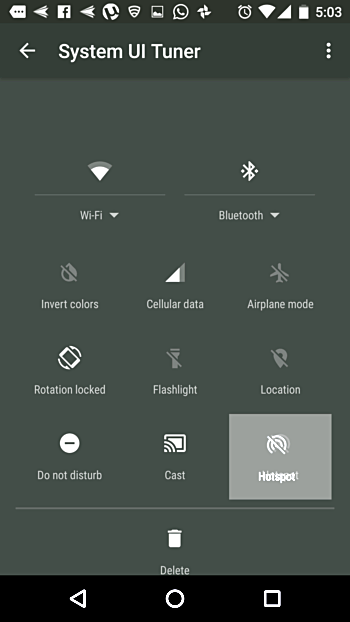 And finally, tapping the 'Add Tile' icon will let you add a new, unused tile (if any).