Last Updated on April 18, 2021 by admin
Using an Android Marshmallow phone and looking for a way to ignore/block calls without downloading a third party application? That's completely possible, and in this article, we will quickly describe how you can do this.
Please note that all the instructions mentioned in this tutorial have been tested on a Google Nexus 5 smartphone running Marshmallow version 6.0.1.
How to ignore/block calls in Android Marshmallow
The process isn't difficult. Here's how you do it:
Launch the Contacts app on your phone: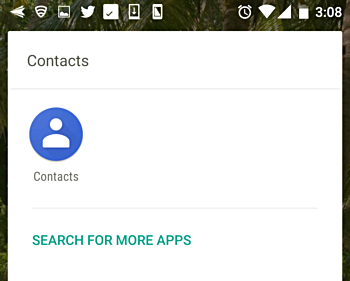 and go the contact entry in the list: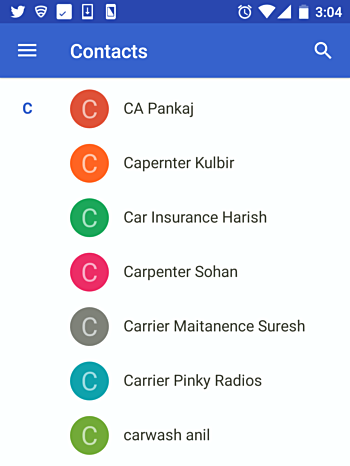 Now, tap the entry to launch the contact card, and then tap the overflow menu (represented by the three-dot icon that sits on the top-right of the contact card). In the menu, tap the Route to voicemail option.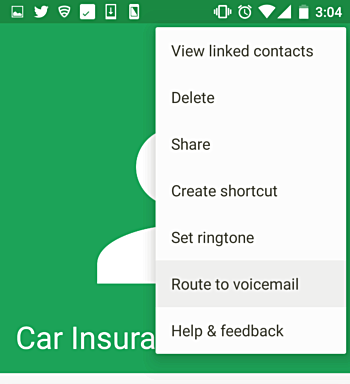 That's it. Now, whenever the contact in question will try calling you, they will be told that you are busy, which I think is a graceful way of ignoring someone. And in a way, you've blocked the contact from your callers list as well, that too without using a third-party app.