Last Updated on April 18, 2021 by admin
If you have been involved in money transactions using Gmail, you'd probably know that it's only Gmail for Web that has access to Google Wallet. Right? Well, wrong. That's because the feature is now available in Gmail's Android client as well.
In this tutorial, we will quickly understand how you can send and receive money with Gmail on Android.
Send or receive money through Gmail on Android
To send money, tap the attachment icon while composing a message, and in the menu that appears, tap the 'Send money' option. In the Google Wallet pop-up that appears, enter the amount to send, and click 'continue'. That's it - the amount will show up as an attachment to your email, which you can send normally by tapping the send icon.
The following screenshot should make things more clear: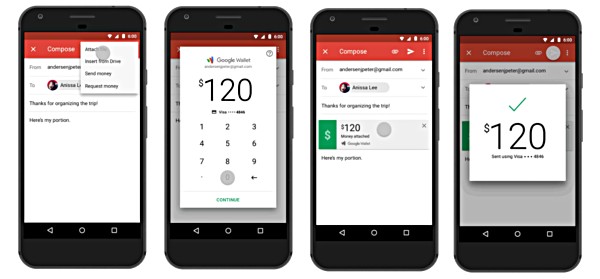 Steps for receiving money are almost same, except that you'll have to choose 'Request money' option, which sits just below 'Send money'.
It's worth mentioning that the functionality has just been launched, and it works even with non-Gmail email addresses. Sadly, it's currently only available in the US and the UK, with no word on if, when, and which other markets will get it.
Note: In the US, it's free to send money using your Google Wallet Balance, debit card, or your bank account linked to Google Wallet. But in the UK, sending money from your linked bank account isn't free.
For more information, head here.
Screenshot image via: Engadget