Last Updated on April 18, 2021 by admin
Have you ever used Google Inbox? If yes, then I am sure you'll agree that one of the prominent features of the app is its ability to snooze messages - you can quickly dismiss an email notification but make sure that it again pops up at a later time.
What if you could have the same feature for any and every notification that pops up on your Android phone? Well, if you are using a phone that runs the latest Android 7.0 Nougat then, yes, you can get a taste of this feature for at-least some apps, but Android version 6.0 Marshmallow and earlier don't natively support this feature at all.
If your phone doesn't run Nougat, you'll be glad to know that there exists an app that'll let you snooze all your notifications. The app in question is Notif Log, both free and paid versions of which are available to download from the Play Store.
Snooze notifications using Notif Log
First download and install the free version from Google Play (of course, you can go for the paid version as well - the difference, btw, is just that the free version is ad and analytics-supported). When you'll launch the app for the first time, it'll ask you for some permissions: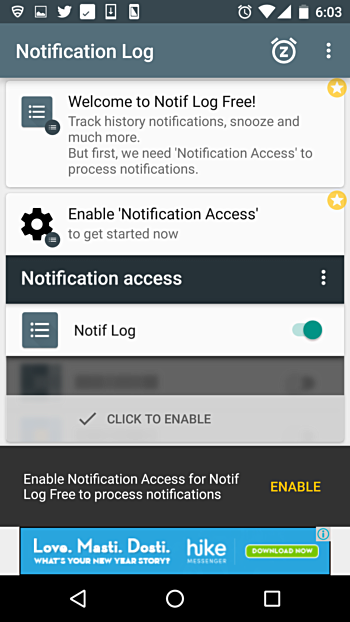 Go ahead and provide those permissions: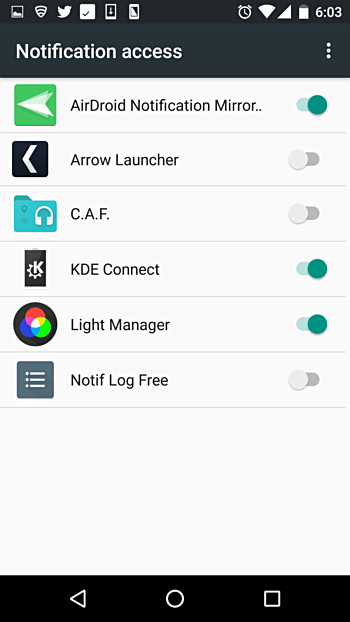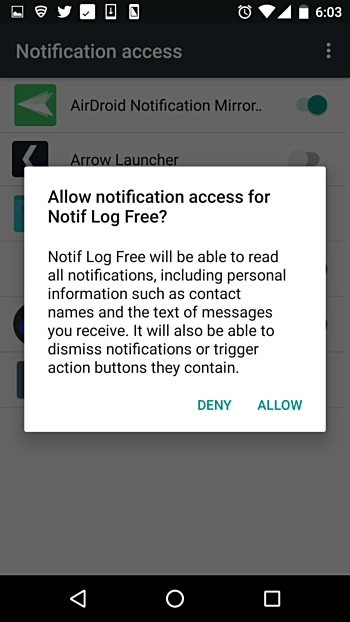 Once that is done, you'll see that the app window contains a point by point tutorial of its features and how you can access them: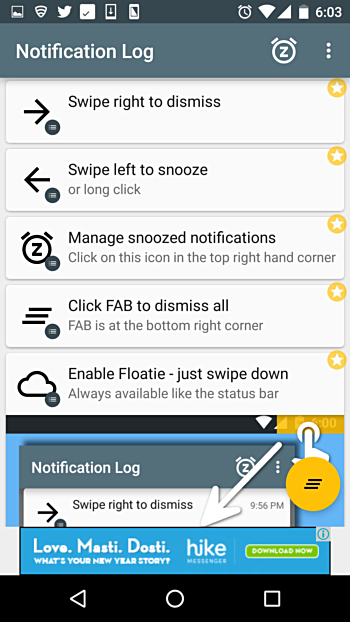 If you scroll down, you'll see that recent notifications appear when the tutorial ends. To snooze a notification, you need to swipe it towards left.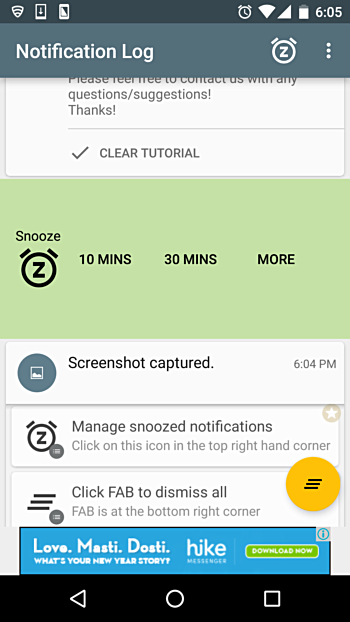 All snoozed notifications can be accessed by tapping the snooze icon on the top-right of the app window.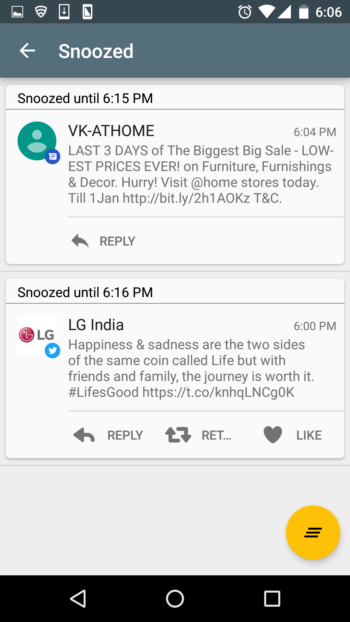 When their snooze time is over, notifications re-appear in the main window where they originally appeared. So, that's it.
Note: As you might have observed, all this snoozing and reappearing happens within the app only. But I think that's fine as long as you are getting the functionality. And as they say, something is better than nothing.