Last Updated on April 22, 2021 by admin
The Google Inbox app was launched way back in 2014, but initially it was invite-only. However, as it's usually the case, Google opened up the app to everyone gradually.
It's an excellent app that offers several useful (and cool) features that aren't there in the standard Gmail app. In this tutorial, we will discuss two of these features: the ability to snooze and pin emails.
But before we move ahead, it's worth mentioning that all the instructions and features mentioned in this tutorial have been tested on a Google Nexus 5 running Android Marshmallow (version 6.0.1).
Snooze emails and reminders in Google Inbox
Google Inbox lets you snooze emails and reminders. This way you can temporarily remove them from your inbox until the time you need them.
"Your email or reminder will come back to the top of your inbox when you want it to, whether that's tomorrow, next week, or when you get home," Google explains. "You can always see your snoozed items under Snoozed in the Menu."
To access the feature, open the email or reminder you want to snooze. For example, I wanted to snooze the following 'bill due' email: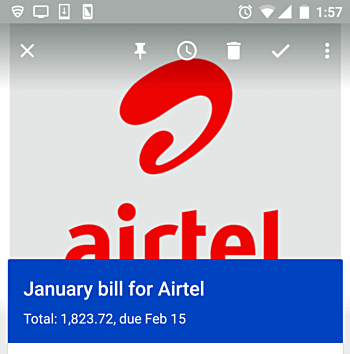 At the top, there'll be a clock icon (a circle with clock hands in it) - that's the icon for Snooze. Tap on it, and you'll get the available Snooze options: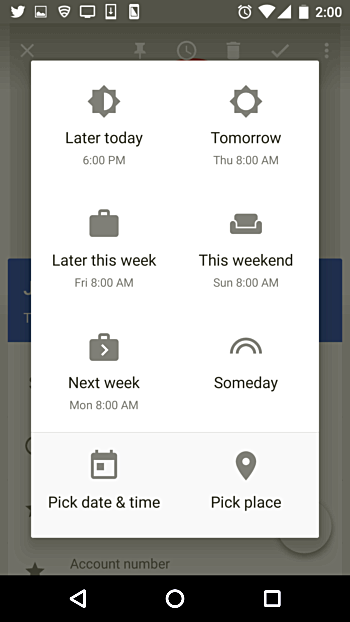 So you can select the date and time, as well as place at which you want the e-mail to reappear. I selected 'This weekend,' and the app told me the email has been snoozed until this weekend.

So that's how you can snooze emails and reminders. Please note that you can also access the Snooze functionality without opening the email - just swipe the email entry towards left.
Pin emails in Google Inbox
Google Inbox also lets you pin important emails so that you can quickly access them whenever you want. For this, all you have to do is to open the email that you want to pin: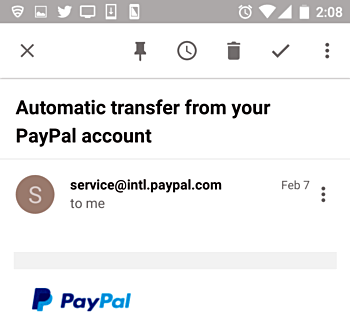 And then tap the pin icon on the top (the one that sits towards the left of the Snooze icon).
Once the email in pinned, you can access it anytime by switching on the pinned mode.
Meaning, from this:

To this: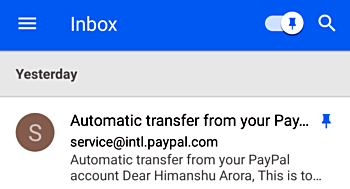 So this is how you can pin emails.