Last Updated on April 18, 2021 by admin
I am sure most WhatsApp users must have found themselves in situations where-in they want to read a particular message, but don't want the sender to know that they've read it. If you have been looking for a way to do this, you'll be glad to know that in this tutorial, we'll be discussing a couple of solutions.
But before we do that, it's worth mentioning that all instructions mentioned in this article has been tested on WhatsApp client (version 2.17.107) running on a Marshmallow-powered Nexus 5 smartphone.
How to turn off read receipts in WhatsApp?
The official way to do this is to head to the Settings->Accounts menu: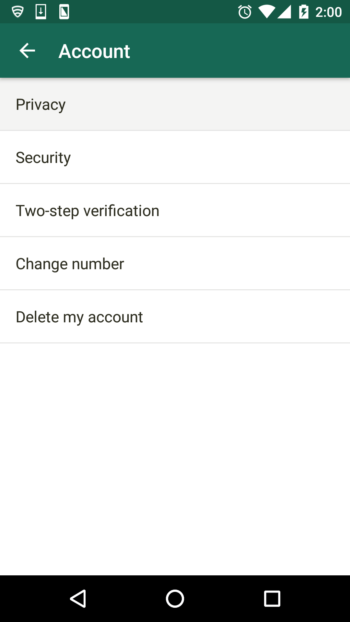 Once here, click the Privacy option. In the menu that appears, scroll down to the bottom, and you'll see a 'Read receipt' option.
That's it. All you have to do is to disable this option.
However, keep in mind that turning this option off will also mean that you also won't be able to see read receipts from other people. That's a bummer - I know.
Thankfully, there's a work around. Basically, there also exists an unofficial way in which you can turn off read receipts without bringing in the above limitation into picture.
Here's the trick: Turn on the Airplane mode before launching the WhatsApp app. Now, open the message and read it. Once done, close the app and then turn off the Airplane mode. That's it.
Happy WhatsApping!!!!