Last Updated on April 18, 2021 by admin
Suppose you are in a boring meeting or presentation when an email arrives and your phone notifies you about it. You desperately want to reply, say, "Thank You," but typing isn't an option as it would grab attention of others in the room. The only option you have is to wait, and send a reply later.
What if your email app could create the reply, and all you have to do is to tap the 'send' button? Sounds interesting? Well, you'll be glad to know Google's Inbox app does exactly that.
In this tutorial, we will quickly discuss how you can access this feature. But before we do that, it's worth sharing that all the instructions mentioned in this article have been tested on a Nexus 5 running Android Marshmallow (v6.0.1).
Smart Reply in Google Inbox
As the name suggests, Smart Reply lets the Inbox app to scan the contents of the email you've opened, and using AI and natural learning techniques, come up with likely responses.
To access the feature, launch the Google Inbox app, and open an email that you want to reply: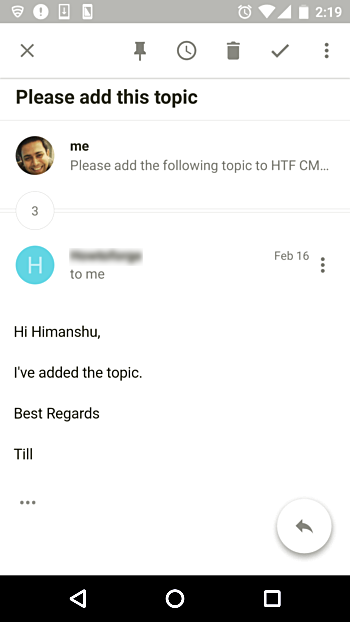 Now, scroll to the bottom where the manual reply option is there. Below it, you will see that there are three boxes containing different text.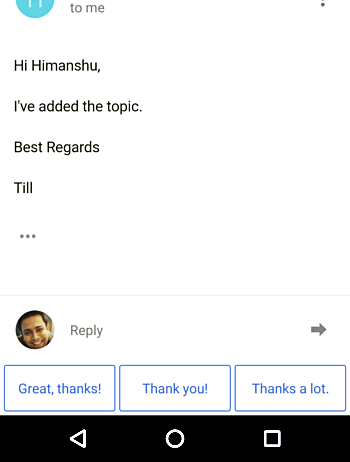 Well, these are the smart replies Inbox has come up with for this particular e-mail. Just tap the one you want to use. For example, I tapped the first one: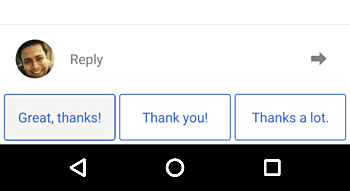 and then tap the send icon on the top-right: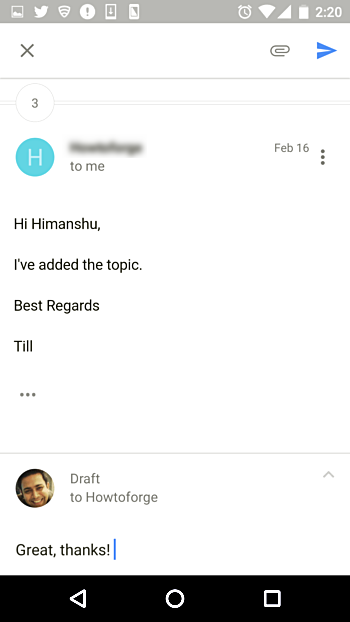 That's it.