Last Updated on April 18, 2021 by admin
WhatsApp is without a doubt one of the world's most popular messaging services today. The application is available for mobile platforms (Android, iOS, and Windows Phone), as well as desktop platforms (Windows and Mac). Linux users, however, are currently out of luck.
Looking for a way to use WhatsApp from your Linux box? You'll be glad to know that's still possible by accessing the service through your Web browser. Here, in this tutorial, we will quickly discuss how you can do this.
How to use WhatsApp Web?
To access WhatsApp Web, open the following URL in your browser: https://web.whatsapp.com/. You should see the following interface: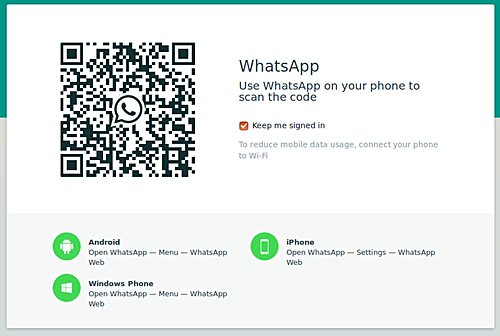 So what you have to do is, use WhatsApp on your mobile to scan the bar code that's displayed on the page. Platform-specific instructions on how to do that are given at the bottom of the code on the Web page.
Barcode scanning is use for authentication purpose. Once that is done, your WhatsApp app will be mirrored on your browser.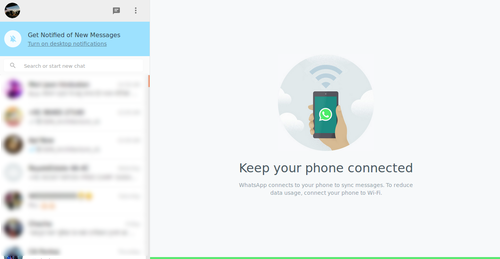 That's it. This way, you can access WhatsApp from your Web browser. Keep in mind that WhatsApp Web connects to your phone to sync messages, so your phone needs to be running WhatsApp and - needless to say - should have an active Internet connection.