Last Updated on April 18, 2021 by admin
By default, the sound that plays when an account logs in is disabled on Ubuntu 12.04. To turn it on again, you need to add the command to startup-applications again. To do so, click on the cog-wheel icon on the top right corner of the screen and click on Startup Applications...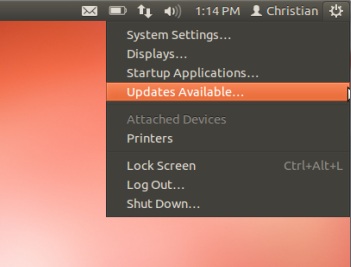 On the appearing window, click on Add. Enter a descriptive name for the entry and the following into the command line:
/usr/bin/canberra-gtk-play --id="desktop-login"
The term in quotation marks, desktop-login, is the name of the sound that is played - you can change that to anything you want (it has to be in the .ogg format and positioned in /usr/share/sounds/ubuntu/stereo).