Last Updated on April 18, 2021 by admin
After installing Linux Mint 13 on your machine for the first time, you will only have few to no icons on the desktop by default. This makes accessing important files fast a chore. However, you can change this just like in the present versions of MS Windows.
To do so, go to Menu > Preferences > Cinnamon Settings > Desktop.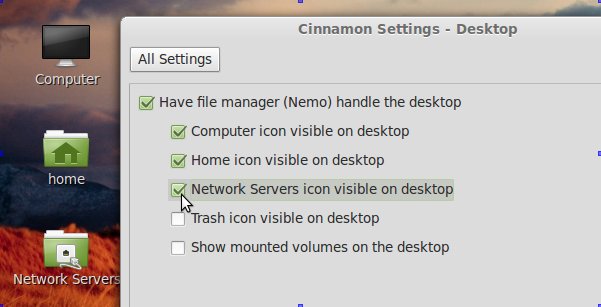 Here, tick all the boxes whose items you want to have on the desktop and close the preferences window again. If you want to remove them again, just repeat the process and untick the boxes again.