Last Updated on April 18, 2021 by admin
If you want to make your Ubuntu installation a little less purple and orange, but don't see a solution that covers the change of log-in screen background picture change, try Simple Lightdm Manager. It is a tool that lets you turn the log-in screen into any image you have on your computer. To install, open a terminal and enter the following commands (adding repository, updating sources, installation):
sudo apt-add-repository ppa:claudiocn/slm
sudo apt-get update
sudo apt-get install simple-lightdm-manager
Afterwards open SLM and browse for an image you want to use: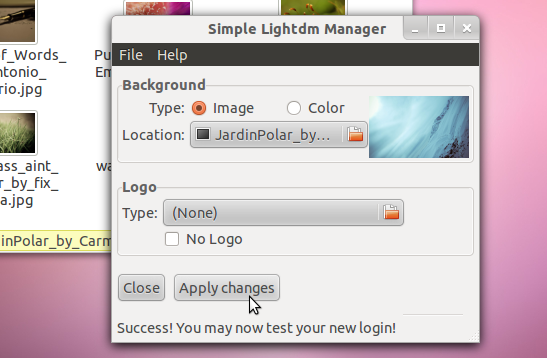 Additionally you can alter the logo that is displayed on the log-in screen's bottom left corner.
Be aware though, that this does not work with images which are located in encrypted file systems!