Last Updated on May 16, 2012 by CSch
Connecting to servers on Linux requires no additional third party software and can be done via terminal and graphical interface. To do the latter, just open any window manager window and click on File from the menu bar - there, select Connect to Server...: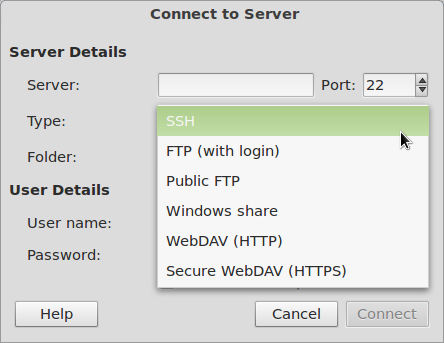 On the appearing window, select the protocol you want to use and provide the server's and your account's data - if you choose to remember the password you enter, you won't need to re-enter it later; it will be stored in your password manager if you have installed any (seahorse is installed by default on Ubuntu and Mint). This is also where you can delete them!