Last Updated on April 18, 2021 by admin
Mindmaps always come in handy when it comes to planning stuff or just brainstorming: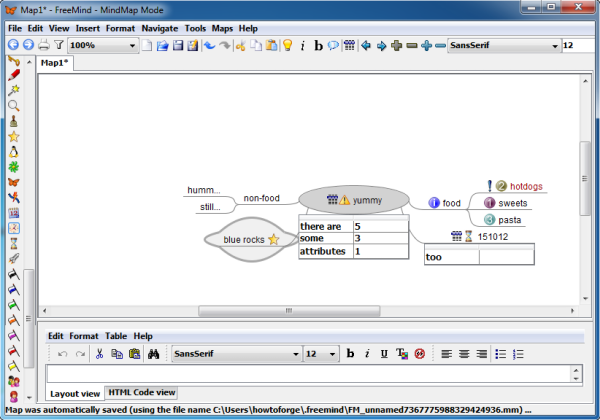 To not waste tons of paper and being able to dynamically re-arrange and rename items, it is always good to have a digital solution for such things - in this case, there is Freemind, a freeware for creating simple mindmaps, downloadable here.
At least Java version 1.4 is needed to run Freemind.
You can drag the children anywhere you want and reorder everything after creating it. Every item can be assigned multiple icons, attributes and differently formatted path and/or bubble designs.