Last Updated on April 18, 2021 by admin
Want to make that date information in Unity Panel appear differently? Or perhaps, change the transparency of the panel slightly? If you're looking to make changes to your Ubuntu machine's Unity Panel, you'll be glad to know this can be done easily.
The first thing you need to do is to make sure you have the Unity Tweak Tool installed on your system. If that's not the case, you can easily download and install this tool through Ubuntu Software.
Once the tool is there, launch it. You should see a UI similar to the following: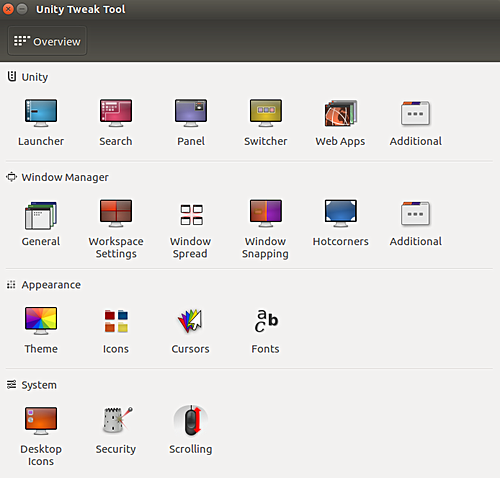 Next, click the Panel icon in the Unity section, and voila, here are the settings we were looking.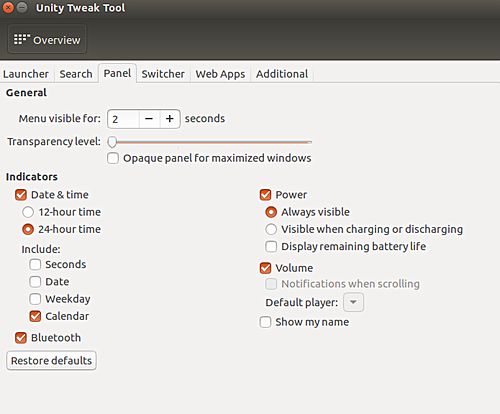 Note that you can not only change the format of date, but also decided what extra info needs to be included. For transparency, there's a slider at the top. Also, there are a whole lot of other settings.
Give this tool a try, and customize your Unity Panel the way you like.