Last Updated on April 18, 2021 by admin
There are times when you want to quickly take a look at the CPU usage of your system to know which process is eating up your computer's processor or memory. In Linux, you can easily do this using the command line. But the truth is that not every body is comfortable with the command line. If you are looking for an easy, GUI-based way to monitor your Linux system's resources, then you'll be glad to know that's exactly what we'll be discussing in this tutorial. Before we move ahead, it's worth mentioning that all the commands and instructions used in this tutorial have been tested on Ubuntu 14.04LTS.
Monitor resource usage in Linux using System Load Indicator
Yes, the tool that we'll be discussing in this tutorial is System Load Indicator. To download and install it, use the following set of commands:
sudo add-apt-repository ppa:indicator-multiload/stable-daily
sudo apt-get update
sudo apt-get install indicator-multiload
After the tool is successfully installed, you can launch it using the following command:
indicator-multiload
Alternatively, you can also search for 'System load monitor' through Unity Dash, and launch the tool from there.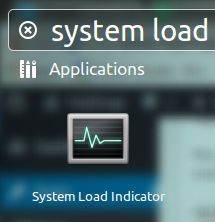 Once launched, the tool doesn't produce a GUI window straight away. Instead, it's icon quietly appears in the system tray. Click the icon, and you'll see some useful system resource-related information: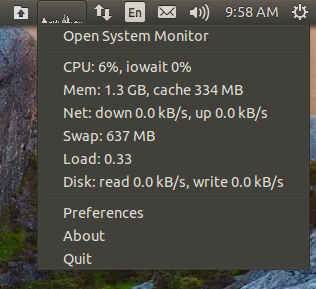 As you can see, there's also an option to launch System Monitor. Here's the window that's displayed when the option is clicked: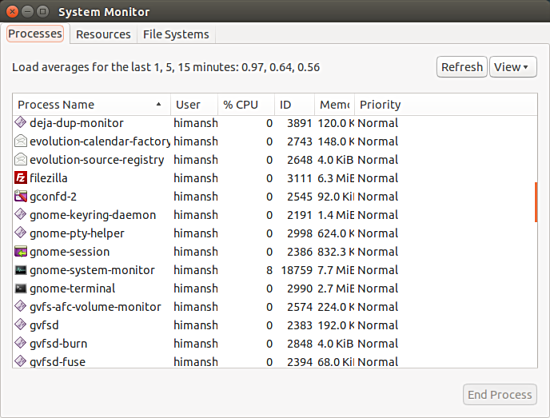 So here you can see which process is consuming how much CPU, and eating up how much memory. You can even customize the resource items that are displayed in the tool's drop-down menu. For this, head to Preferences->Indicator items...: