Last Updated on April 18, 2021 by admin
It's always advised to check out weather conditions before planning for an outdoor event or trip. Thankfully, in this age of the Internet, you don't have to wait for weather news on TV, as there are many websites that provide up to date information of weather in your area, irrespective of where you are.
If you are using Ubuntu Linux, it's worth knowing that there are many desktop applications available for this purpose. In this tutorial, we will quickly discuss how you can install and use an app called My Weather Indicator. Please note that all the commands and instructions mentioned henceforth have been tested on version 14.04LTS of the Ubuntu OS.
Get weather information using My Weather Indicator
My Weather Indicator, as the name suggests, is basically an indicator app that sits in your Ubuntu box's system tray, allowing you to quickly access any weather-related information you want with just a click of mouse.
Following are the commands that you can use to download and install the app on your system:
sudo add-apt-repository ppa:atareao/atareao
sudo apt-get update
sudo apt-get install my-weather-indicator
Once installed, the app can be launched through Dash: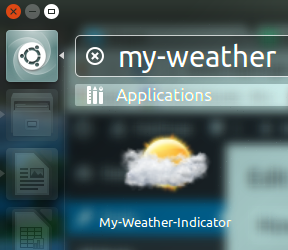 As the app launches, you'll see the app's icon with temperature and sun (or clouds, depending upon the weather in your area) in the system tray. A notification with weather-related information is also displayed.
Click the app icon in system tray, and you'll see the info as well as the list of options the app provides: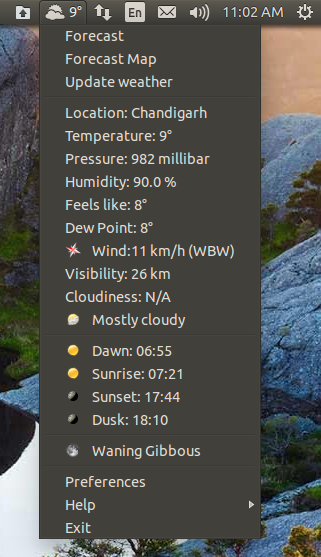 Here's how the app displays weather forecast: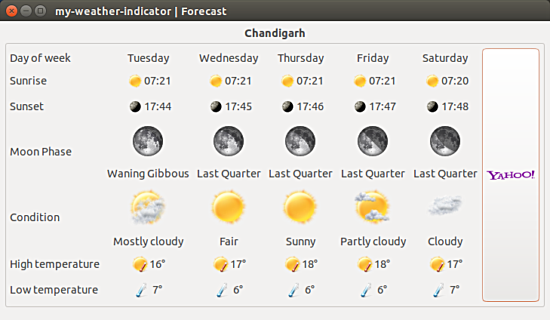 The preference window consists of various tabs that let you tweak settings related to your location, weather service being used, units in which information is displayed, and other general stuff.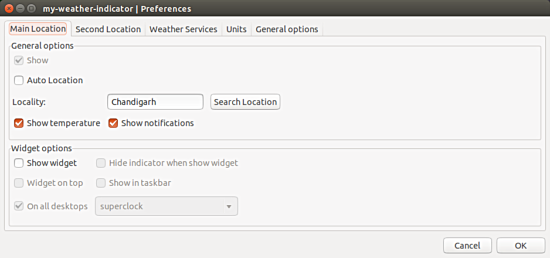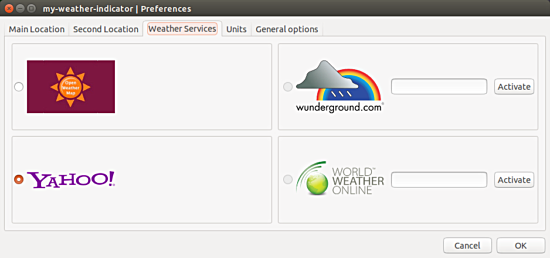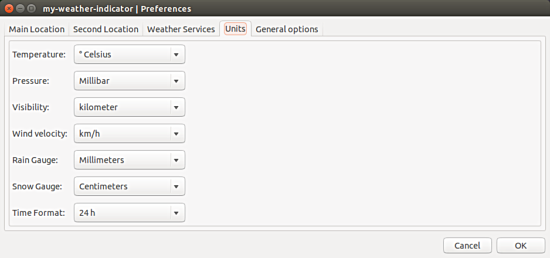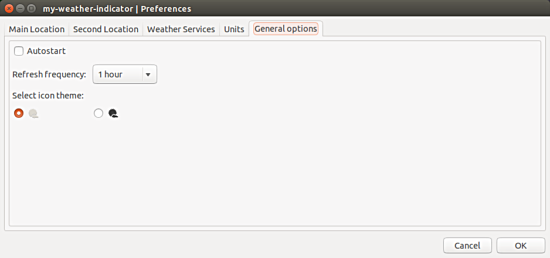 All in all, an app worth giving a try I'd say.