Last Updated on April 18, 2021 by admin
Many people may dislike Google Chrome products for some annoyances, such as the Google Updater installed alongside Chrome or the communications between Chrome and Google. Therefore, SRWare has developed an own fork of the popular browser which is built from the open-sourced Chromium code and is a near perfect copy of chrome, except that it leaves out the things mentioned above. For a comparison of the two, see SRWare's homepage.
Iron's interface looks exactly like Chrome's and all extensions are supposed to work with Iron: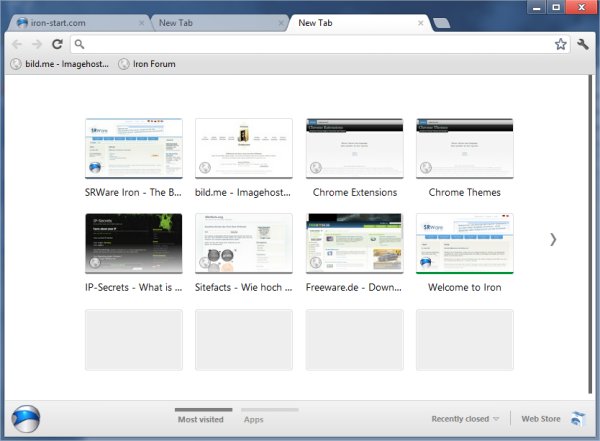 Remember though that Iron does not have an automatic update function - new versions can be simply installed over the old ones though.
You can download SRWare Iron at http://www.srware.net/en/software_srware_iron_download.php. Iron is available for Windows, Linux and Mac.