Last Updated on April 18, 2021 by admin
Google products have the tendancy to not be liked for several reasons, such as installing additional stuff like updaters and managers.
For the popular Google Earth application, there is an alternative, originally developed for the Linux KDE desktop environment, but now available for the major operating systems including Windows and Mac.
Marble lacks the detailed photographic view that Google Earth offers, but includes all regular street maps as well as different other interesting views of the earth, such as night and temperature views.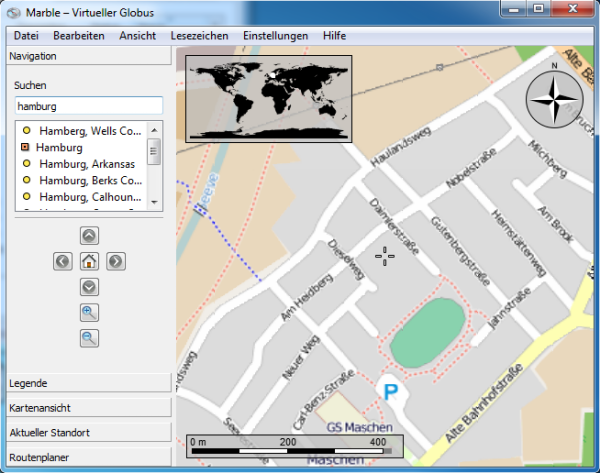 You can download Marble on their homepage: http://edu.kde.org/marble/download.php