Last Updated on April 18, 2021 by admin
The easiest way to make screenshots is to use Take Screenshot. You find it under Applications/Accessoires.
First change the delaytime for the screenshot from 0 to 1 or 2 seconds. This is the time you have to mark the chosen area. You should be fine with 1 second!
Then choose your screenshot option, e.g. Grab the current window. Klick on Take Screenshot and activate the window you need.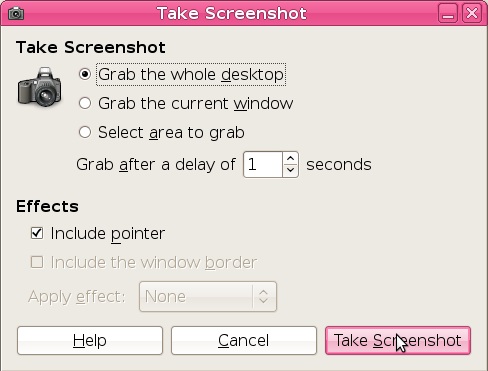 Take Screenshot closes. If all works well, a pop-up comes up to ask where to save the screenshot, which comes a s a .png.

For another screenshot you have to open the application again, so put it best in your panel.
The uncommon thing is that you have to run first Take screenshot and then choose an object, and not the other way round. That's it!