Last Updated on May 27, 2021 by admin
While there's no dearth of GUI-based launchers for Android phones, Linux or Unix fans will be glad to know there also exists a CLI-based launcher that gives you a proper command line to work/launch apps on your device.
In this tutorial, we will discuss a brief overview of the launcher, dubbed T-UI Launcher. But before we do that, it's worth mentioning that the launcher has been tested on a Nexus 5 running Android Marshmallow.
T-UI Launcher
Here's how the app's Play Store page describes it:
"Are you sick of all those colorful and chaotic launchers? Did Icons, App Drawer and Dock bother you enough? Do you miss those times when you could do whatever you wanted with a simple command and the enter key? Then, T-UI Launcher and its Linux-like CLI (Command Line Interface) are a must for your Device."
I am sure command line fans would be excited by now (me too). So without further ado, here's how the app looks when it's first installed: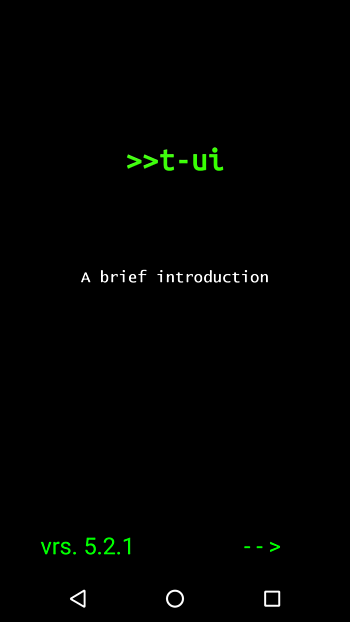 So basically, when you install the app, you are presented with a brief tutorial about how the app works, something which is required as not everyone is a command line expert, plus you need to know things like how to launch apps and all.
The following screenshots explain in detail how the app's key features work: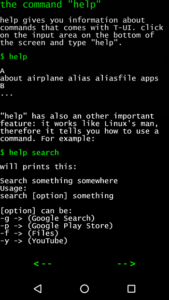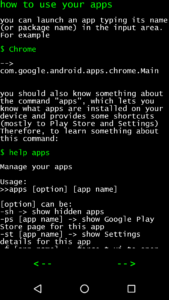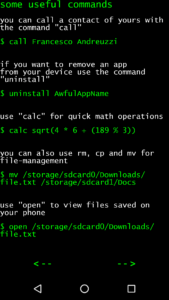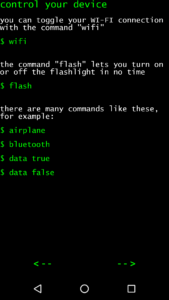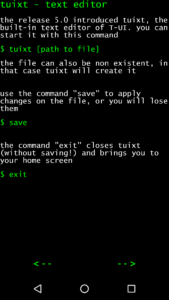 To launch an app, just type its name (T-UI even gives suggestions, like I received for WhatsApp):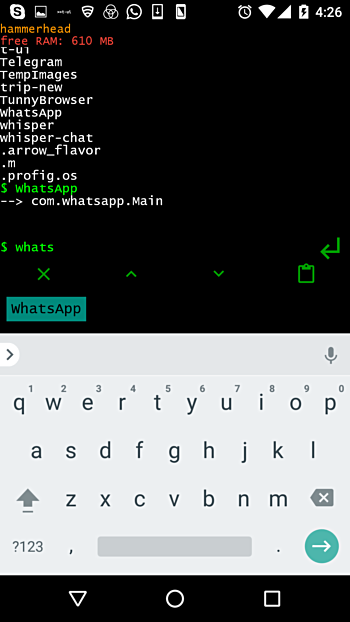 Once done entering the name, press the Enter key and the requested app will be launched. I also tried calling one of my contacts, and it also works the same way: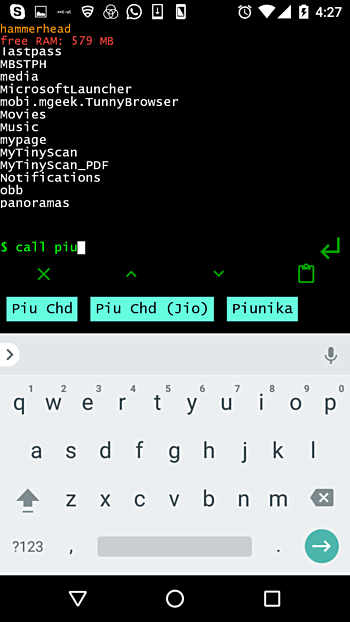 The app also lets you run some Linux-specific commands. For example, the following screenshot shows the output of the uname command:

Want to install the app on your phone? Head here.