Last Updated on April 18, 2021 by admin
Love Ubuntu's Unity shell, but hate the performance overhead it brings especially when dealing with systems having low resources? Worry no more, as in this tutorial, we will discuss how you can make Unity lightweight.
But before we do that, it's worth mentioning that all the instructions mentioned in this tutorial have been tested on Ubuntu 16.04LTS with Unity 7.4.0.
How to disable Unity's visual effects to make it lightweight?
The solution that we are going to describe here requires you to have the Compiz Config Settings manager installed in your system. If that's not the case, you can easily install the tool by following the instructions mentioned here.
Assuming that you now have the Compiz Config Settings manager on your system, launch it. The tool will first present you a window containing a warning,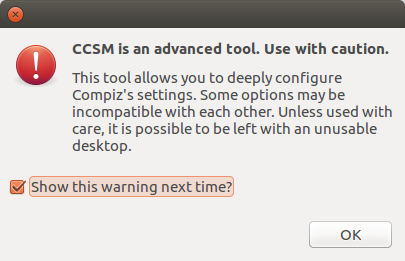 So, the first thing you should keep in mind is that this is not the app to play around. Only make the changes we're going to discuss and that's it.
Click OK, and you should see the following window: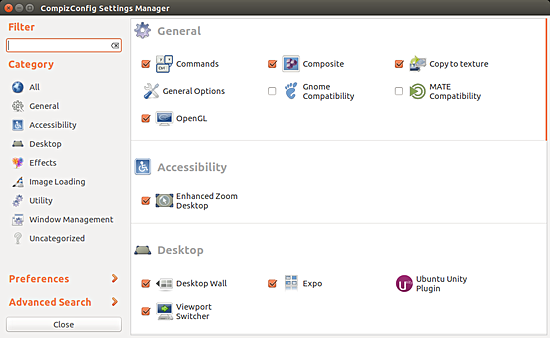 The first step is to click the Ubuntu Unity Plugin icon on the bottom-right of the tool's window. And in the next window that appears, activate the Enable Low Graphics Mode option present in the General tab.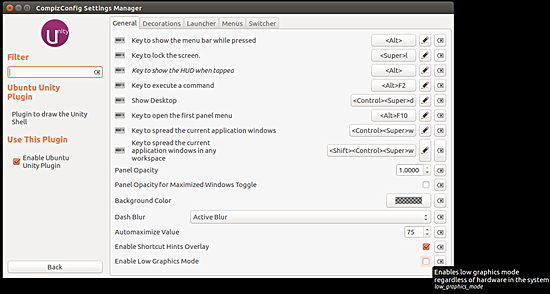 Broadly speaking, activating this option reduces the amount of animation in elements such as the window switcher, launcher and menus (in some cases down to zero), removes blur and fade in/out, as well as reduces shadows.
For more information about this mode, head here.
While enabling this mode should ideally speed up your Unity shell, there are some more changes that you can make in this direction. For that, head to the Effects category (highlighted in screenshot below) in the tool's main window.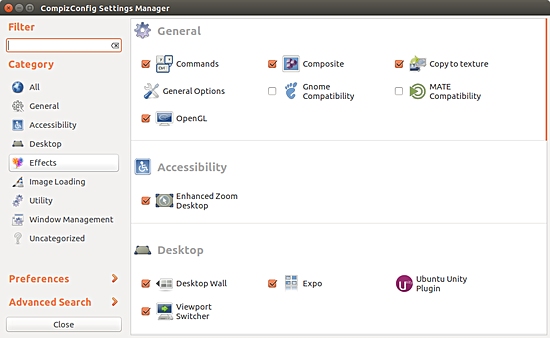 And disable all the enabled effects.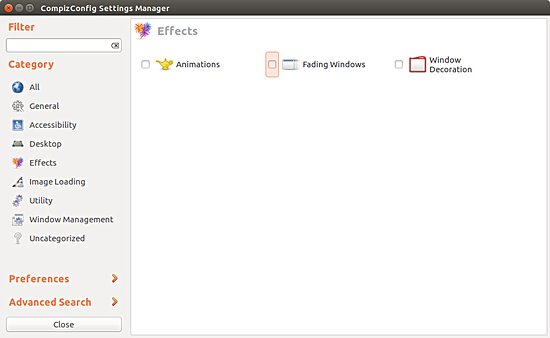 That's it.