Last Updated on April 18, 2021 by admin
VirtualBox offers a feature that let's you treat windows opened in the running guest system almost as is they were native to the host system - you can drag them around on the host system, copy and paste texts between the system and only see the host's desktop while doing so: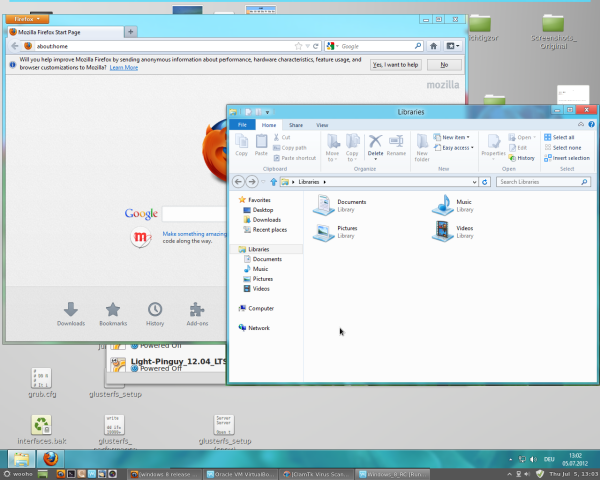 (Windows 8 Release Preview guest system on a Linux Mint 12 host system in Seamless mode)
The requirement for Seamless mode to run is that the VirtualBox Guest Additions are installed. You can quite easily install them by clicking on the Devices menu on the the guest system's window menu and selecting Install Guest Additions... - follow the installer afterwards and reboot the guest system when you are told to. After the reboot you can enter Seamless mode by selecting the guest system's window and pressing right Ctrl + L.