Last Updated on April 18, 2021 by admin
While accessing various locations on your Ubuntu system isn't exactly a difficult task, it's always good to have an easier way out wherever possible. So, in this tutorial, we will quickly discuss how you can have a specific indicator menu for even more easy access to the locations of your choice.
Please note that all commands and instructions mentioned here have been tested on Ubuntu 16.04LTS.
Places & Files indicator
Yes, that's the name of the tool. To download and install it, execute the following commands:
sudo add-apt-repository ppa:vlijm/placesfiles
sudo apt-get update
sudo apt-get install placesfiles
Once done, launch the tool through Unity Dash: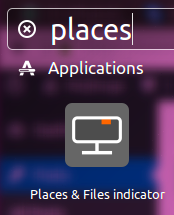 You should see the following icon in your system tray:

Click it, and you'll see that the menu contains links to several locations on your system: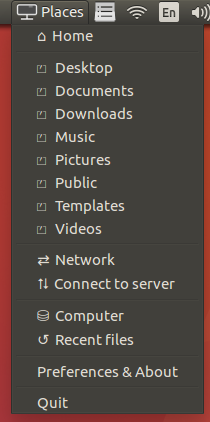 Click any of these, and the location will open up in your file browser.
Here're the preference options the tool offers: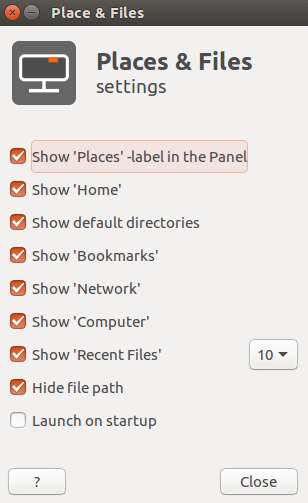 For more information on the tool, head to the following link.