Last Updated on August 16, 2016 by admin
Linux partitions are usually not visible under Windows operating systems. While it's not recommended to write on a Linux partition from Windows, you can read files from there without too much of a great danger. However, a tool is needed for that - an example for that is DiskInternals Linux Reader.
You can download the reader at DiskInternals' homepage: http://www.diskinternals.com/linux-reader/
To browse the files on the Linux filesystems, you need to install the application and browse them through it - they're not shown in the Windows explorer as the other hard disks and partitions are. Download the application and follow the installer to correctly install it. You'll find an overview of all the available file systems listed: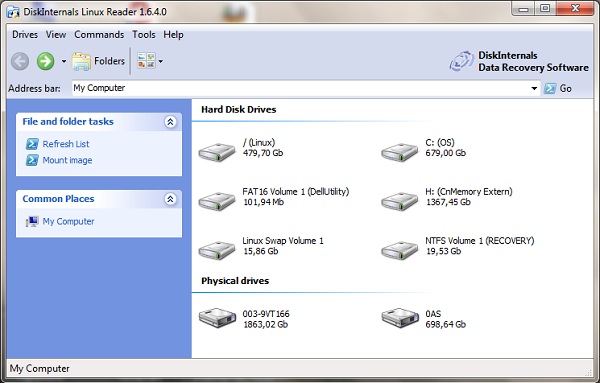 To read or save files to a Windows system, just double- or right-click the item and select the appropriate action!