Last Updated on April 18, 2021 by admin
Resetting an account password on Ubuntu Linux is unexpectedly easy to do, you don't even need any tools or anything for it. To start, go into the GRUB menu by pressing Shift while booting. In the menu, enter the Recovery Mode option: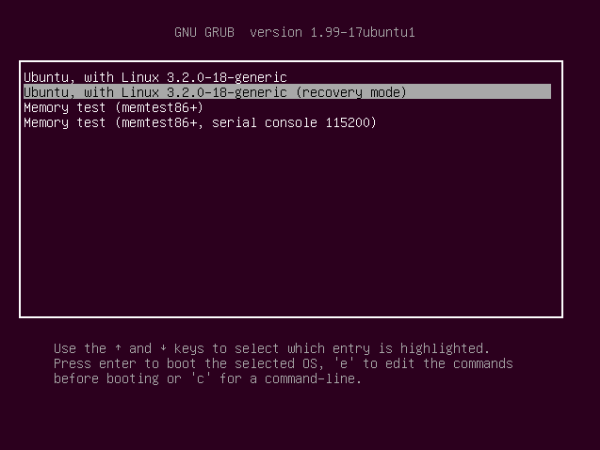 You will be presented a window with quite a few options of which the root command line is what we want. Go down to the menu item named root and hit Enter.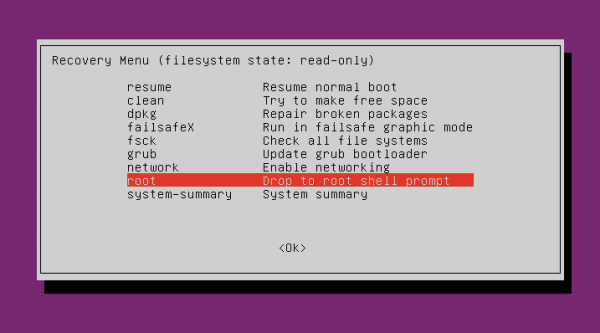 If the command line opens without problems, proceed with the following command (if it prompts you for a root password which you don't have, see here):
mount -o remount,rw /
passwd [your_user_name]
Replace [your_user_name] with the name of the user you want to change the password of. Enter and confirm a new password on the next prompts and reboot your computer afterwards.