Last Updated on April 18, 2021 by admin
Before Windows 8, language packs other than the one your Windows shipped with were reserved for users of the more expensive versions. This however will change in future as one can read on the msdn blog and see on the Windows 8 consumer preview.
Up to now the number of language packs is limited to a few languages but according to the large number of listed languages in the menu, there are much more to follow in the final release.
To add a language pack, open the Charms menu by pointing to the top or bottom right corner of the screen and click on Settings. Afterwards open the Control Panel from the menu and select Add a language from the Clock, Language, and Region menu. There, click on Add a language in the menu bar: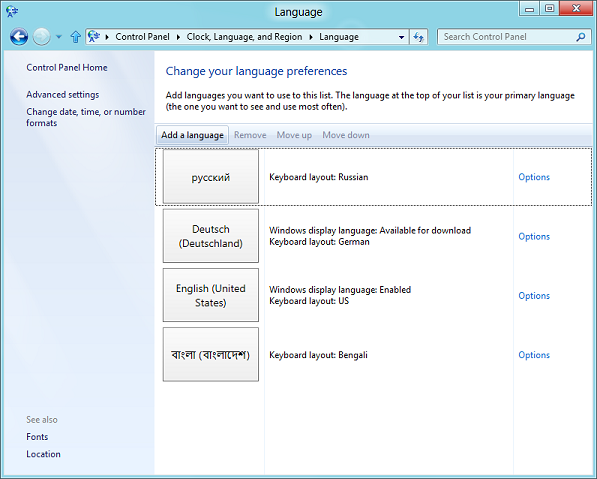 From the next screen, choose one of the many language tiles listed alphabetically and click on add (as mentioned before, not all of them are already installable). If the language pack for the language you chose is available you can double click the new entry in the menu to open its Options window. Click on Download and install language pack to get started.
After the installation, log out and in again to use the installed language. You can always switch between languages in the same menu.