Last Updated on April 18, 2021 by admin
Usually Google restricts its results to the language you have set for the page itself, which is the one spoken in the country it locates you in by default.
You can easily change these settings by clicking on the cog wheel icon on the top right and going to Search Settings: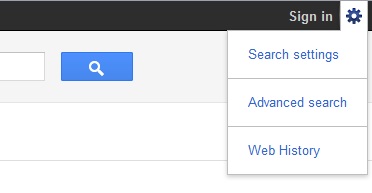 Next, click on Languages on the left pane and add any of the languages listed by checking the box next to them. If you want to use one language only, you need to change the language the page is displayed in - the same language will then be selected for the results.
Afterwards click on Save on the bottom right corner.