Last Updated on April 18, 2021 by admin
Browser Cache (or Internet Cache) is there to speed up your browser performance by saving sites and items you visited on the internet on your hard disk and recalling them when you visit them again. However there may be times when you want to delete that cache because it either consumes too much disk space (its size can easily climb to 500MB and more) or you do not want someone who has access on your computer to see what sites you visited. In Firefox there is a simple solution for this. Click on the main button and open the Options window: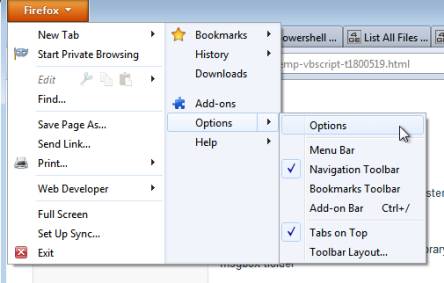 Select Advanced and go to the Network tab.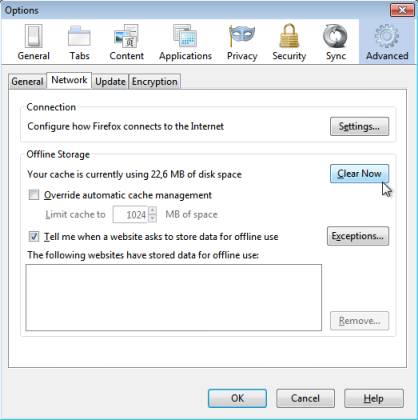 The Offline Storage section shows you how large your cache is at the moment. Here you can use the Clear Now button to delete your cache.
If you stayed loyal to Firefox 3.6, go to Edit > Preferences instead.