Last Updated on April 18, 2021 by admin
To add a mail account to your Thunderbird, go to Edit > Account Settings...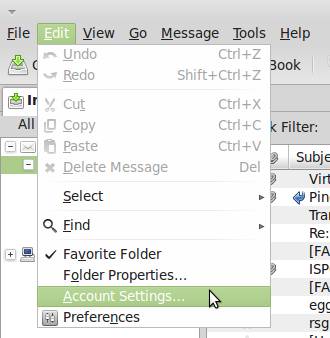 and hit the Account Actions button beneath the menu on the left.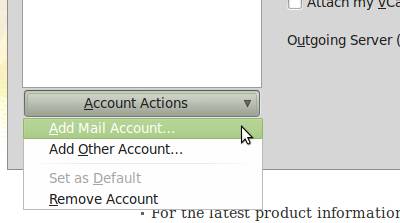 Select Add Mail Account... and enter the name that will be shown to others, the email address that you want to add to Thunderbird and its password.
Hit Continue and Thunderbird should automatically search for your address on the given server. If it is not found you can also configure it manually. Select the IMAP radiobox as recommended to be able to view your mail on multiple computers and hit Create Account.
You should now be able to access your email account via Thunderbird. If this is still not the case you may have to complete your account name so that it is identical with your email address.