Last Updated on April 18, 2021 by admin
Apart from the usual Bookmarks and Bookmarks Toolbar, the SpeedDial screen introduced a great visual option for quick access to your most commonly used websites. It currently is the main new-window-replacement on the Opera browser and can be downloaded as an add-on for Firefox.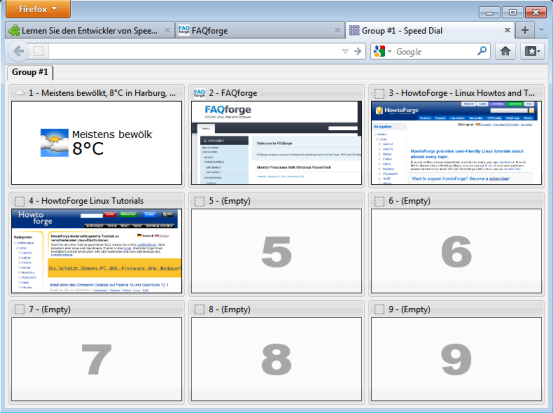 It can be downloaded on the Mozilla Firefox add-on page here: https://addons.mozilla.org/en-US/firefox/addon/speed-dial/
The screen is highly configurable in terms of when to show up, which actions to perform on click and keyboard input, largeness of panels, number of panels etc. You can also put them together to groups which are then displayed as tabs in a seperate group bar.