Last Updated on April 18, 2021 by admin
The usual thing you find when you right-click your desktop to create a new document is the option to create an empty text document. This selection can be widened however by using the Templates folder in your home folder. Any document that is put in there will be selectable; this is also possible with pictures and other formats. Pinguy OS for example provides and excellent working system out of the box and comes with multiple file templates installed: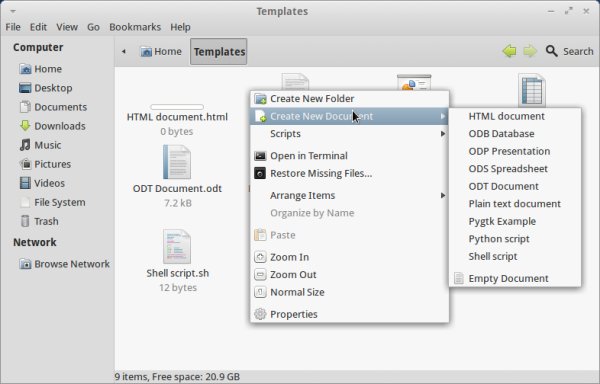 The string Untitled is put in front every newly created document from a template. To remove an item from the list, just remove it from your Templates folder. By making a document invisible in the Templates folder it is also removed from the list.