Last Updated on April 18, 2021 by admin
One of Windows 8's specialties on the desktop seems to be the disproportion of size of elements (hilariously large tiles, small text...) - so if you find yourself in need of enlarging the font size of window titles on the desktop, here is how to:
- Right-click the desktop and select Personalize.
- On the lower left corner of the appearing window, click Display.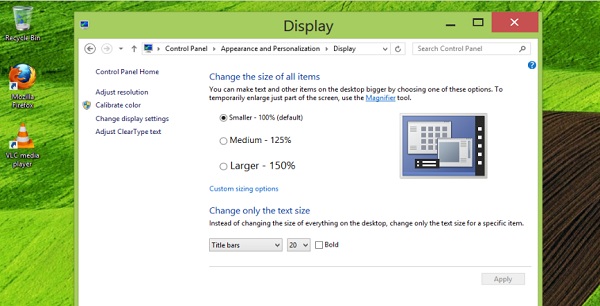 Under Change only the text size you can choose elements of text that you want to change the size of - select Title bars here and choose a size from the next drop-down menu.