Last Updated on April 19, 2021 by admin
When you enter a home network with a device for the first time you will be asked what data you want to share with that network. If your thoughts on that matter have changed since then and you want to add or remove data to the list of shared types open the Control Panel.
Under Network and Internet, click on Choose homegroup and sharing options.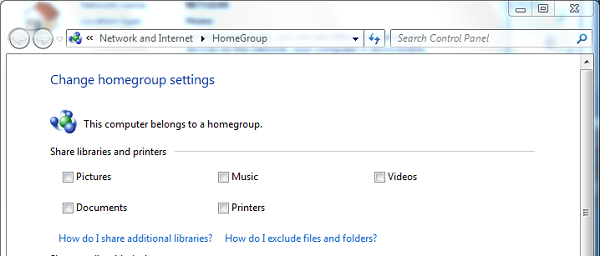 Now you can check or uncheck the components you want to change. Afterwards, click on the Save changes button.