Last Updated on April 18, 2021 by admin
Since Windows 8 applications do not have any obvious means of minimizing or closing them, most people might just leave them opened and continue working with lots of apps opened in the background. You can check if and how many apps you have currently running by pointing your mouse to the upper left corner and swiping it down afterwards. A sidebar will open with all your running apps in it: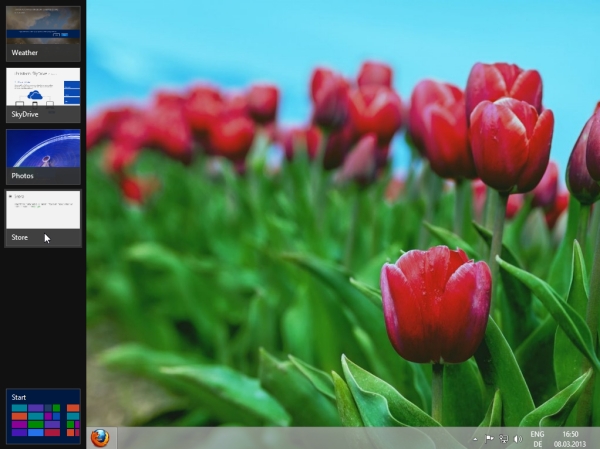 To close an app, bring it up and go to the top of the screen where the cursor will change into a hand symbol. Now click and hold the left mouse button and drag the window to the bottom of the screen: Release the mouse button and the app will close!