Last Updated on April 18, 2021 by admin
Since you now won't get around to use the Metro Start-screen on the recently released Windows 8 Consumer preview, it might be good to know how to add some functionality to it.
To add the usual Windows tools or Apps you can just open the Metro menu and right-click some free space. On the appearing menu at the bottom of the screen, choose All Apps. You now get to a list of Windows components and apps, which you can right-click to open their menus. From there, click on Pin to Start: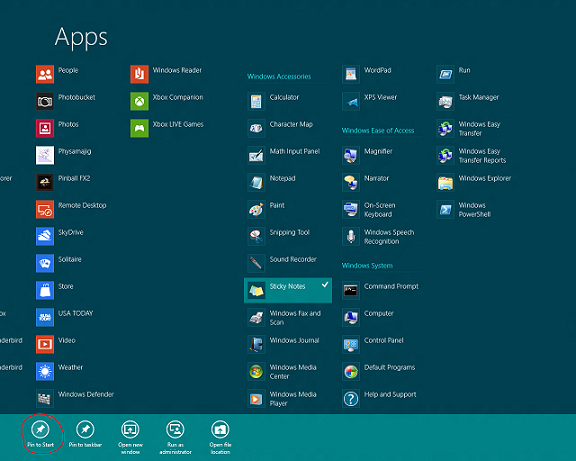 To pin other programs or folders to the Start-screen, go to the classic desktop and right-click the item you want to have on the Metro screen. Here, you also have the option to Pin to Start.
A way to produce more customized tiles is to create a shortcut on the desktop which you can assign switches to. For example, if the shutdown button is too hidden for you, just create a new shortcut and assign the path shutdown /s to it (for more options, open a cmd and type shutdown /?). Stick it to Metro as described above, give it a nice icon before maybe, and your shutdown button will be far more accessible than the original one.