Last Updated on June 24, 2015 by admin
To create a playlist in WMP that only plays recently added is pretty simple if you know how. Open WMP to get started and in the same bar that you find the Search panel in click on Create Playlist > Create auto playlist. A window will open where you can enter the name of the auto-playlist as well as the conditions that must be given move music into the list: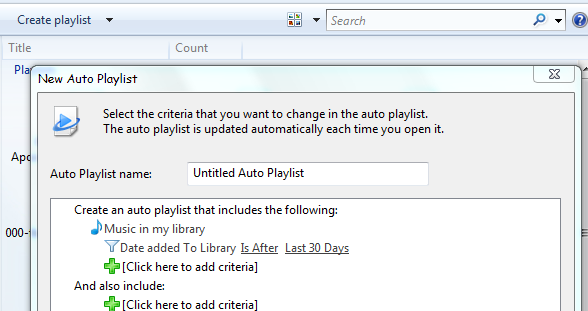 Click on the topmost green plus-icon to add a condition and select Date Added - the player will automatically build it and set it to include everything that's been added to the media library in the last 30 days. You can edit that or leave it like this and by pressing okay create the playlist!