Last Updated on November 1, 2011 by CSch
The window arrangement feature in Windows 7 (the one that maximises windows to full- or half-screen when you drag them to the screen's border) might appeal to many users, I however find it rather annoying than helpful.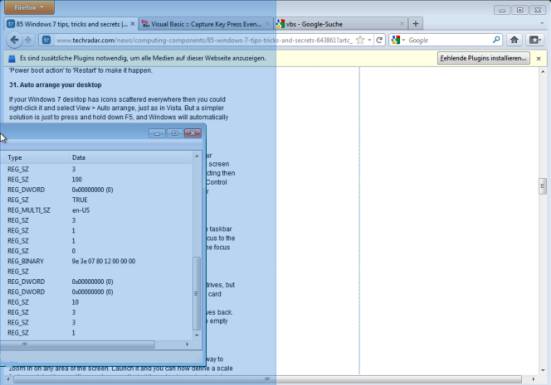 Therefore I will show an option here that enables you to turn window arrangement off. Open the Windows Registry by entering regedit into a Run... prompt. On the left frame, browse the HKEY_CURRENT_USER\Control Panel\Desktop key and left-click it once. On the right frame, look for the WindowArrangementActive value - double-click it and change it from 1 to 0.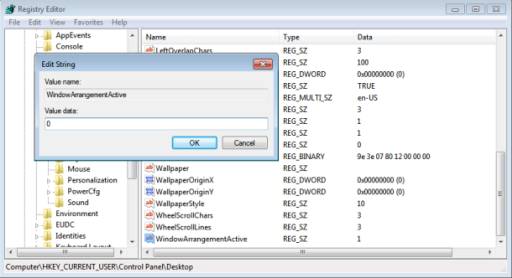 You may have to reboot your system, but afterwards window arrangement should be disabled.