Last Updated on October 19, 2011 by CSch
Who is not annoyed by the approximately thousand balloon tips popping up on every boot of the Windows XP system telling you what is not alright with your computer. But fear not, as for nearly all problems, there is also a solution for this one, although you have to venture deep down into your Windows registry!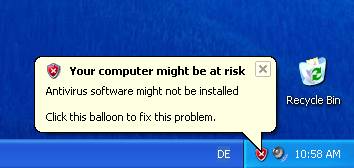 Before you start, notice that balloon tips may display important messages you would not want to miss. Follow this guide only if you are aware of the consequences and are able to keep your system in shape yourself!
To open the registry, open start > Run... and enter regedit. You will be shown a window parted into two frames, one on the left, displaying a whole lot of folders and one on the right, displaying the folders' contents.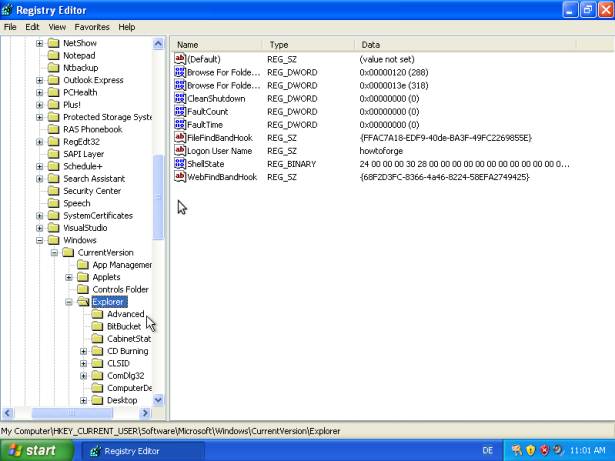 To disable the balloon tips, browse the folders on the left to HKEY_CURRENT_USER > Software > Microsoft > Windows > CurrentVersion > Explorer > Advanced. Now rightclick on any free space on the right frame and select New > DWORD Value. Name the new key EnableBalloonTips. After that, rightclick it and select Modify. In the opened window, change the value from 1 to 0 and make sure that Hexadecimal is checked as Base. Now close the registry and reboot your machine. If you have done all accordingly to this article you will be shown no balloon tips anymore.