Last Updated on September 27, 2012 by CSch
The Windows 7 games index, which is accessible through Games in the main menu, usually imports all game executables that are installed on your system. But if it fails to recognize a game, it can be difficult to figure to figure out how to add it afterwards.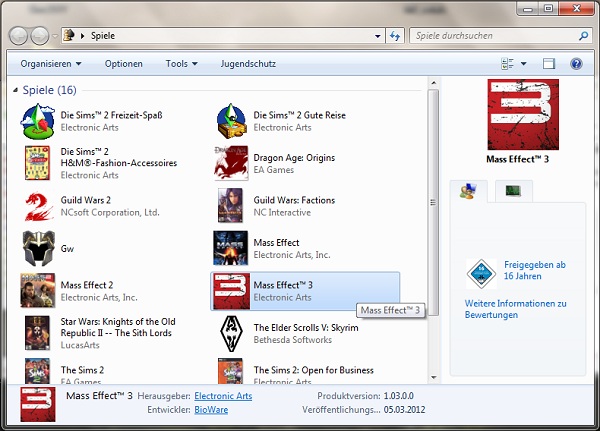 The trick to add items is to look for the executable of it, which is located in the folder you installed it in, and to just drag and drop it in the Games window. To hide it again, just right-click it and select the appropriate option.