Last Updated on April 18, 2021 by admin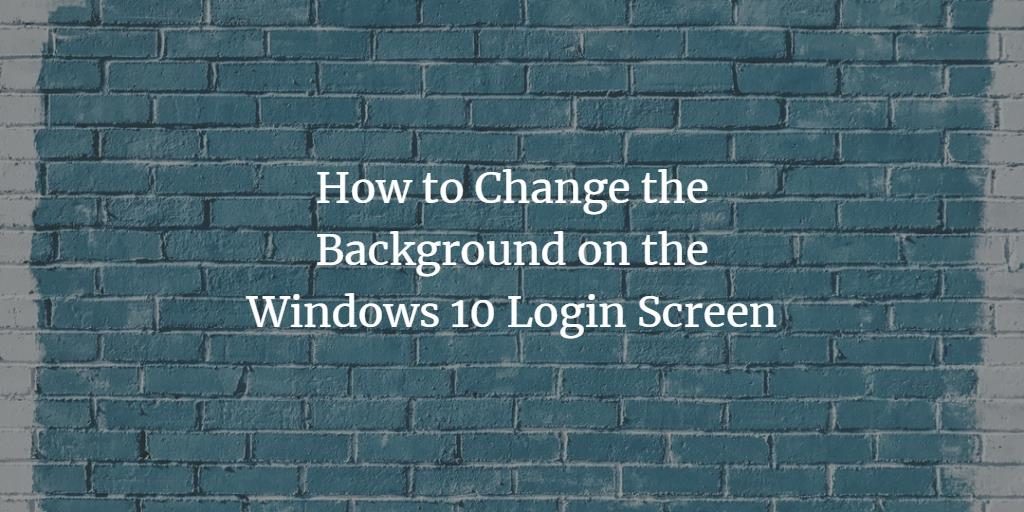 They say change is never easy no matter how good it is. But here's a big surprise for you! It's super easy if you're using Windows 10. We all love customizing our wallpapers and themes once in a while and we know the steps to doing it by heart now. But did you know you could customize your Login screen background too? Well if you didn't, now you do. In fact, with this guide, we'll explain how you can change the background right away by following some very basic steps. It'll only take around a minute so let's get started:
Steps to change your Windows 10 login screen background
In previous versions of Windows 10, you could change the background of the login screen to a solid color using the Windows registry. But to add an image to your background, you had to install and use apps like 'Windows 10 Login Screen Background Changer'. With Microsoft's Anniversary update, now users can natively change the login screen background with great ease.
In fact, with this update, you can choose the background screen based on 3 options. Windows Spotlight is the default set of automatically changing pictures provided by Microsoft. If you want to use your own picture or set of visuals for a background slideshow, Windows 10 has you covered here too. You can follow the below steps and get going:
Step 1: From your Desktop, type in Settings in the Search bar or right-click on empty space and open the Personalization menu directly
Step 2: From the search results, choose and click the icon that depicts a gear symbol for Settings
Step 3: From the new Windows Settings pop-up window, click on the Personalization option
Step 4: From the next screen, click on the Lock Screen option from the sidebar towards your left
Step 5: Enable the option: Show lock screen background picture on the sign-in screen" with the toggle
Step 6: Then choose your option between Windows Spotlight, Picture or slideshow and browse for the visual you want. Note that the visual you select here will be shown on your lock and login screen
Step 7: In case you want a solid color as the background image for your login screen, disable the option "Show lock screen background picture on the sign-in screen" and from the Personalization window navigate to Colors and choose one from the color palette.
Step 8: Save your settings and your changes will be reflected on the login-screen
That was pretty easy, wasn't it?
Let's wrap it up with some final words
There's a reason why Windows 10 is called the most user-friendly OS. Microsoft, with its anniversary update, has actually made it very easy for Windows 10 users to change the background of Windows Login screen with a picture or slideshow of their own choice using Personalization settings. Where once users could customize and spice up things with a desktop background change, now the same can be done for a login screen to add that personal touch.