Last Updated on April 18, 2021 by admin
SkyDrive is a cloud service native to Windows 8 and can be accessed right on if you are logged in with your Windows live account. Since you don't do that naturally on Windows 7, accessing your SkyDrive from the Windows explorer is a little harder than in Windows 8. However you can still map it as a network drive if you know how (this is also possible in Windows 8 if you prefer using it as network drive instead of going in with the Windows 8 interface).
To link your Windows 7 account to your Windows Live account, you need to download and install an "Online ID Provider" which in our case comes with Windows Live essentials. You can download it easily in the Control Panel's submenu User Accounts and Family Safety > User Accounts > Link online IDs. Click on the Add an online ID provider panel: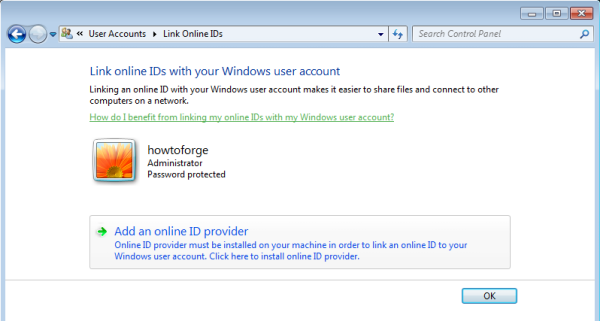 You will be directed to following website where you can download Windows Live Essentials: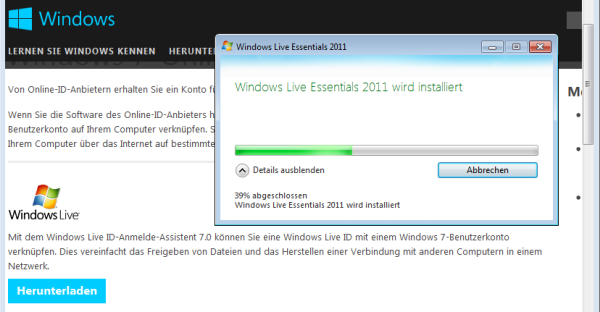 After installation,WindowsLiveID should be listed as online ID provider: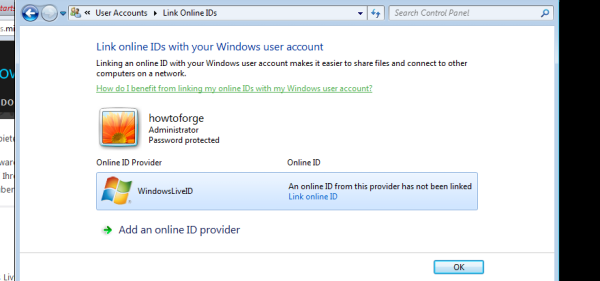 After you have arranged that, head to the SkyDrive homepage where you log in with your Windows Live credentials. When you get to see the contents of your SkyDrive, take a look at your browser's URL bar. It should have a cid in it (I will examplarily use 5555555555 as my CID from now on):

Note that CID, because you will need it in a second. Head back to My Computer where all your drives are listed and click on Map network drive:

A window will open where you need to specify a drive letter and the folder which the drive shall be mapped to. Select an unused drive letter, enter the following into the folders path and click the Finish button (replace my examplary CID with yours):
\\d.docs.live.net@SSL\DavWWWRoot\5555555555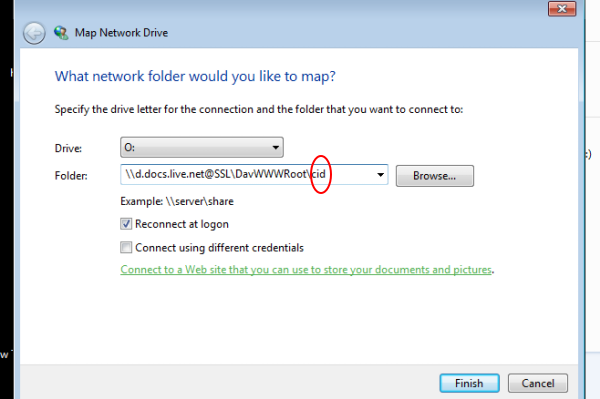 You will be asked for your Windows Live credentials once more. Once you entered them, the drive will be available among the listed drives and can be accessed the same way as one of your hard drives:

If you want to do the same for Windows 8, you basically only need to map the drive, since you are connected with your Windows Live account all the time.