Last Updated on October 19, 2011 by CSch
There is a feature in Windows 7 that allows access on more options on right-click with any file, just by holding the Shift key while clicking.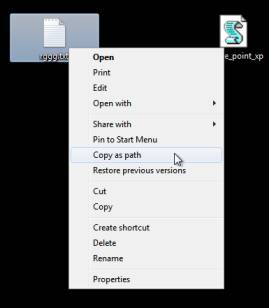 The shift option alters the menus of nearly every file to open. For example, it adds the Run as different user and Copy as path options to executables, the Open in new process, Open command window here and Copy as path options to folders and many different new options such as the libraries to the Send to option.