Last Updated on April 18, 2021 by admin
If you did not yet notice: There is a new feature in Windows 8 concerning disk images. Instead of using third-party software for it, you can now mount .iso files and more with a native Mount function. To access it, just right-click the image file in an explorer window and select Mount - or left-click the image and get there via the ribbon menu: after clicking it, select Manage from the Disc image tools menu point and click on Mount.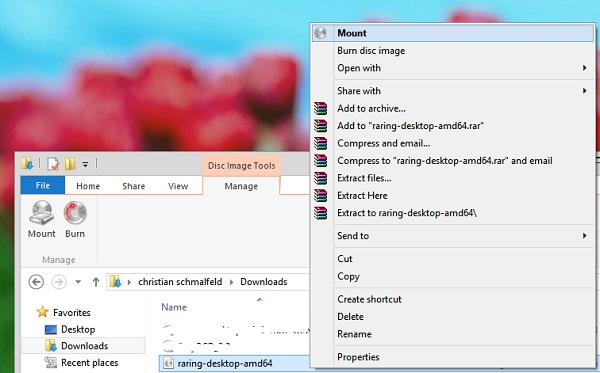 The disk image will then be mounted in a virtual disk drive (which will also be listed under My Computer) and you will be able to see all of its contents. To unmount the virtual drive again you can either do it with the ribbon menu just as before or just do it as you do for any other drive by right-clicking the drive and selecting Eject.