Last Updated on April 18, 2021 by admin
As with Windows 7 and Windows 8, Windows 10 allows you to add three time zone clocks to your computer; the primary clock which is set to your local time and two additional clocks with different time zones. Here's how to setup two additional clocks.
Adding Multiple Time Zone Clocks on Windows 10
Step 1: Type "clock" in search bar. When an "Add clocks for different time zones" open, click it.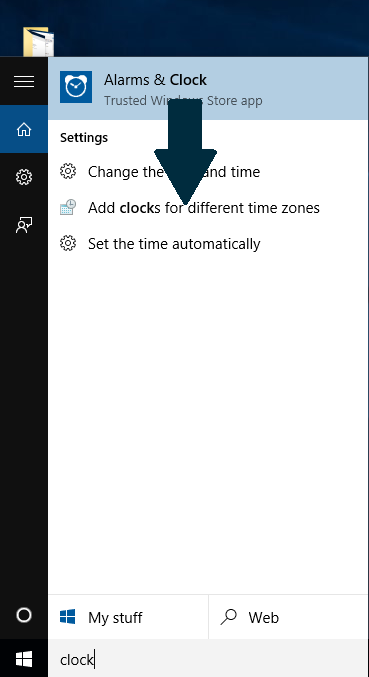 Step 2: Under Additional Clocks tab, check Show this clock to enable clock 1. Select the time zone from drop down.
Step 3: Provide a descriptive name for a clock.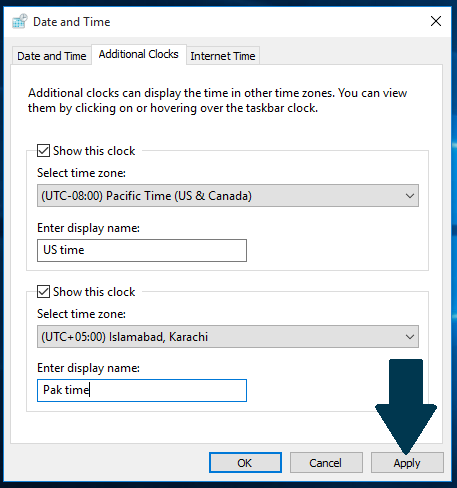 Step4: Repeat steps 2,3 for clock 2
Step 5: Click Apply and then OK