Last Updated on April 18, 2021 by admin
If you install multiple operating systems on one machine, usually you are shown a screen on startup where you are asked to choose the operating system you would like to use. If you do not push a key on that screen, the default OS will be booted after 30 seconds (sometimes it is 28 or 27 that are displayed). Now I find that this is a pretty long time since you usually know what operating system you would like to use, plus, this screen may also occur after a simple reinstallation of windows in some cases and thus is really annoying since it lengthens your boot time for a good 30 seconds if you are not present to hit the return key. However there is an option to shorten this time in the Windows Control Panel.
To access it, browse start > Control Panel > Performance and Maintenance > System. Open the Advanced tab and click on Settings in the Startup and Recovery field.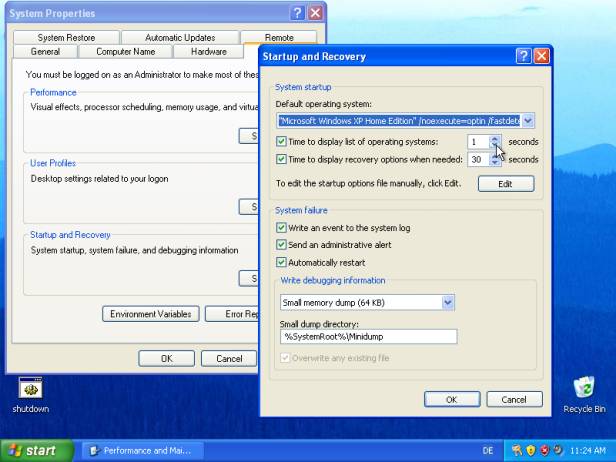 To alter the time to wait, change the value of Time to display list of operating systems. Click on OK on every window you opened and the time should now be applied to our settings!