Last Updated on April 17, 2021 by admin
Windows System Protection allows creating snapshots of the system by keeping the backup copies of windows configuration, including software, drivers, and registry changes. In case, if a system gets corrupted after installing any software or making any changes to the system, you can undo the changes using System Restore option and return the system to the previous state where it was working absolutely fine, but it takes up the significant amount of the disk space. However, you can adjust the amount of space that System Restore can use.
There are two methods using which you can change the system protection storage size. I will show you step by step method to achieve this.
Change System Protection Storage Size Through Control Panel
Open Control Panel. Go to System and Security.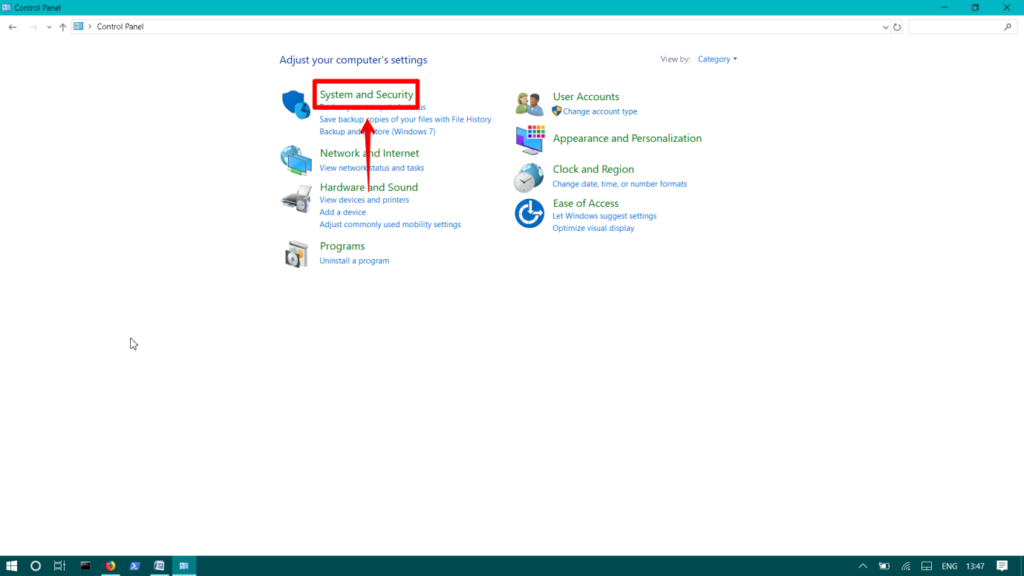 Then click on System.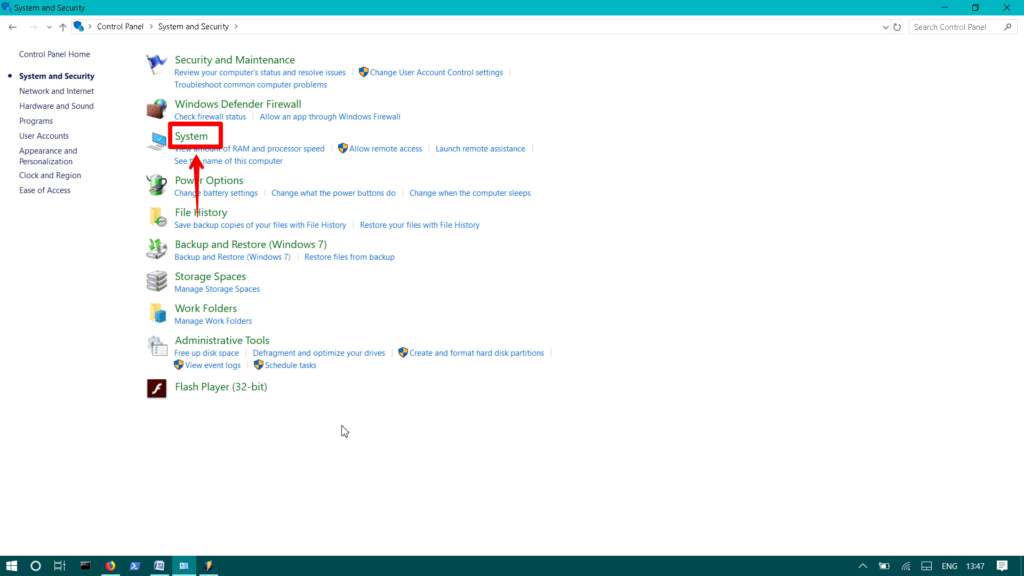 From the left sidebar, click on System protection.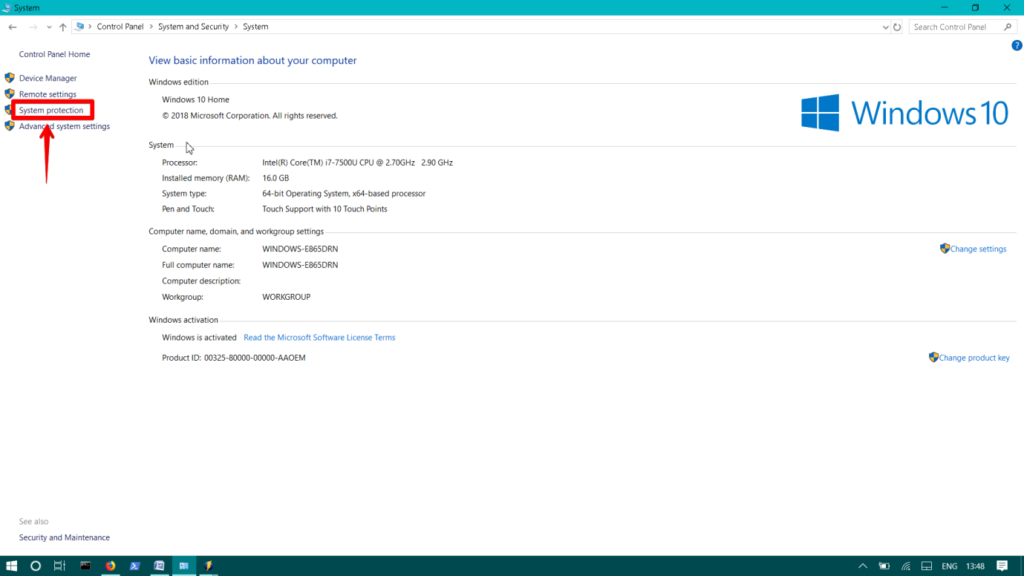 From the System Properties window, select a drive and click on Configure.
Under disk space usage, it is showing the current usage and maximum usage.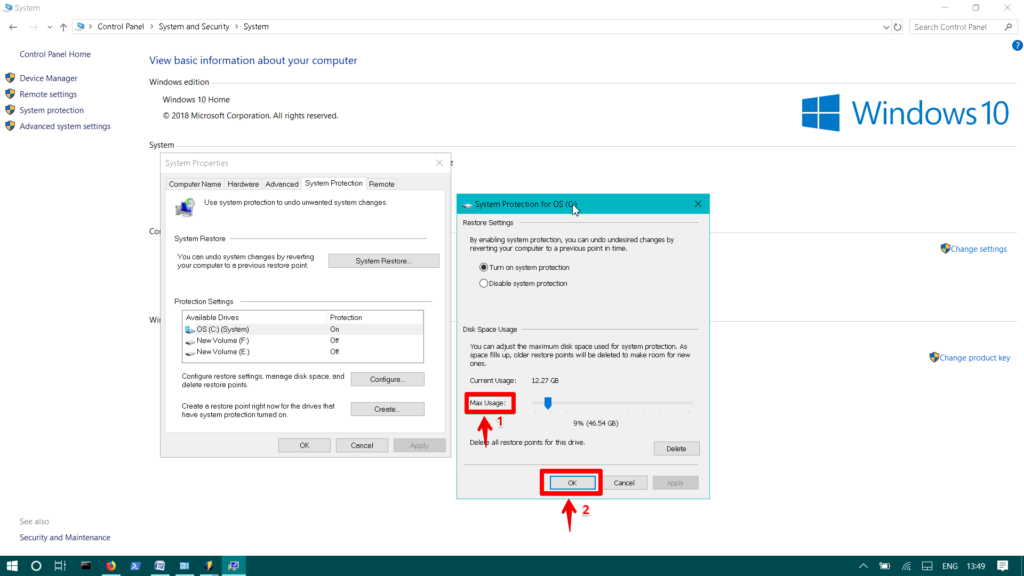 You can adjust the maximum space you want for system protection to use for storage. Drag the slider to adjust the max usage.
Change System Protection Storage Size Through Command Prompt

Type cmd in the Windows search bar, and press Ctrl+Shift+Enter to open an elevated command prompt. Type the following in the elevated command prompt window.
vssadmin list shadowstorage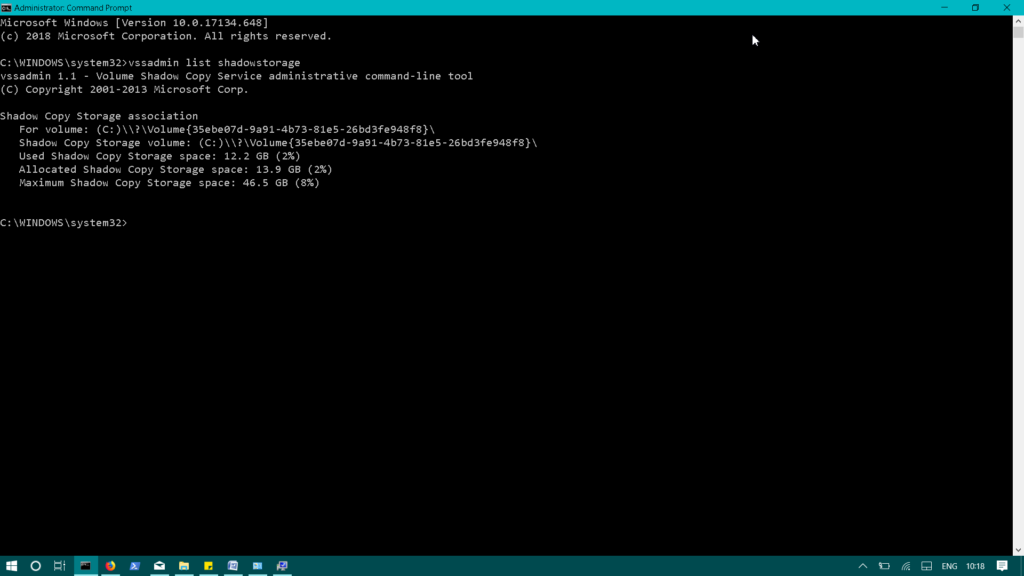 The result of the above command will show the user, allocated, and maximum allowed space for shadow copy storage.
To change the storage size, add the following command in cmd.
vssadmin resize shadowstorage /for=<drive letter> /on=< drive letter > /maxsize=<MaxSize>
Replace the parameter <drive letter> with the actual drive letter.
/ for specify the source drive
/on specify the storage drive
In <MaxSize>, you can enter one of the three options:
Max size in MBs
Max size in %age
UNBOUNDED
That is how you can change the system protection storage size using one of the above-described methods i.e. through the control panel and command prompt.