Last Updated on January 31, 2017 by admin
It is important to keep computer up to date with latest updates and patches. These updates protect your computer from viruses and malwares and fixes any bugs found in previous version of operating system.
Below are the methods available in Windows 10 to change the update settings.
Manual Updates
You can manually check and install the updates from Microsoft.
Step 1: To get started, type updates in search bar. Once "Check for updates" is found, click it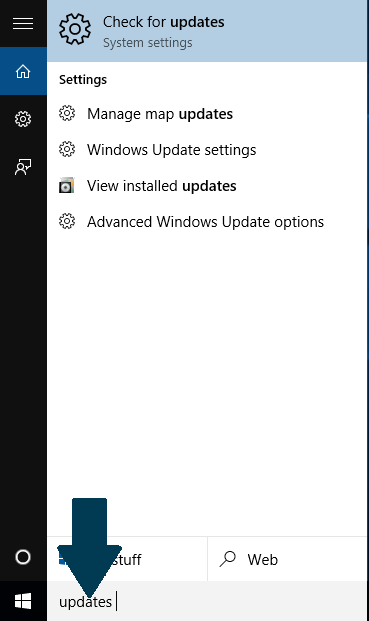 Step 2: Click Check for Updates. If any updates are available, windows will give you the option to install otherwise it would say your device is up to date.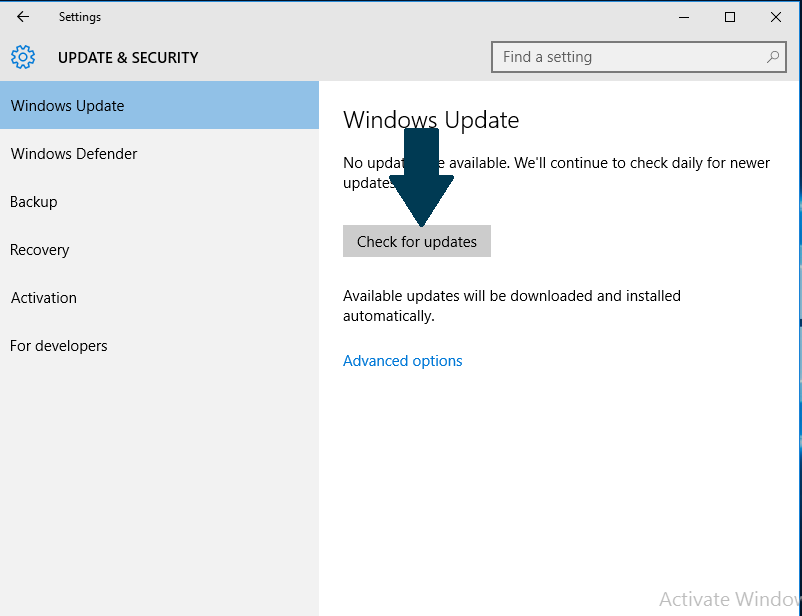 Automatic Updates
Windows 10 gives you two choices for automatic updates.
Automatic - Windows 10 will auto-reboot your PC
Notify to Schedule Restart - Windows 10 will install the updates but notify you to schedule the restart to applies updates
You need to perform following steps in order to configure Automatic updates.
Step 1: Type updates in the search bar. Click Advanced Windows Update options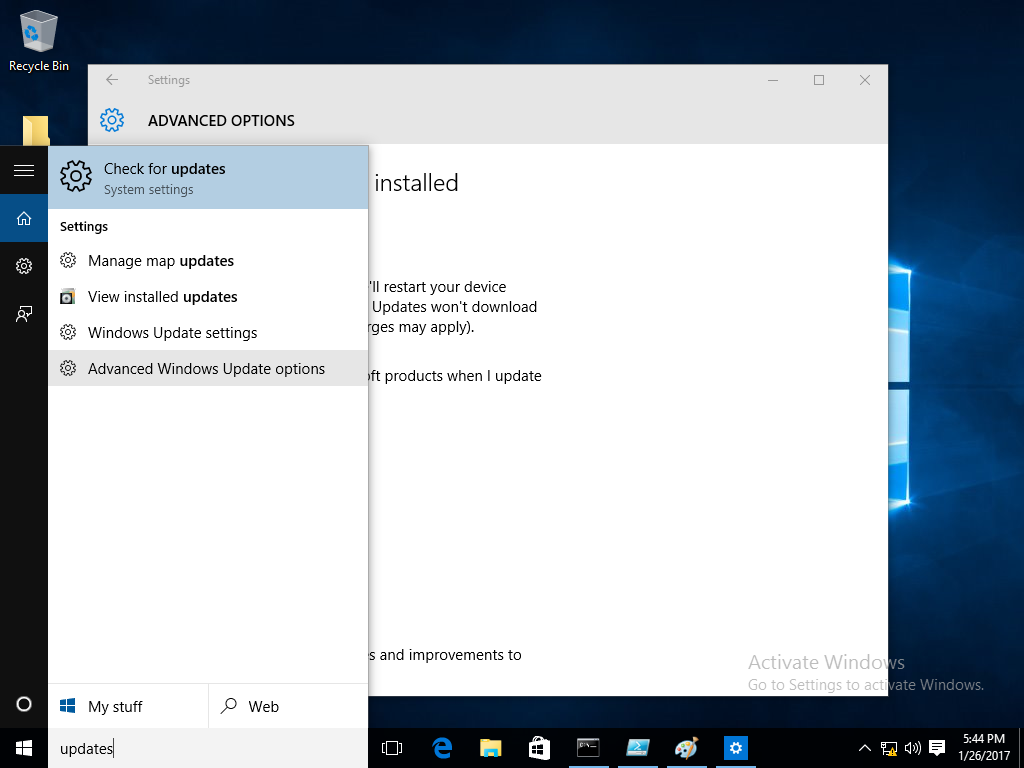 Step 2: Choose Automatic or Notify to Schedule Restart