Last Updated on April 18, 2021 by admin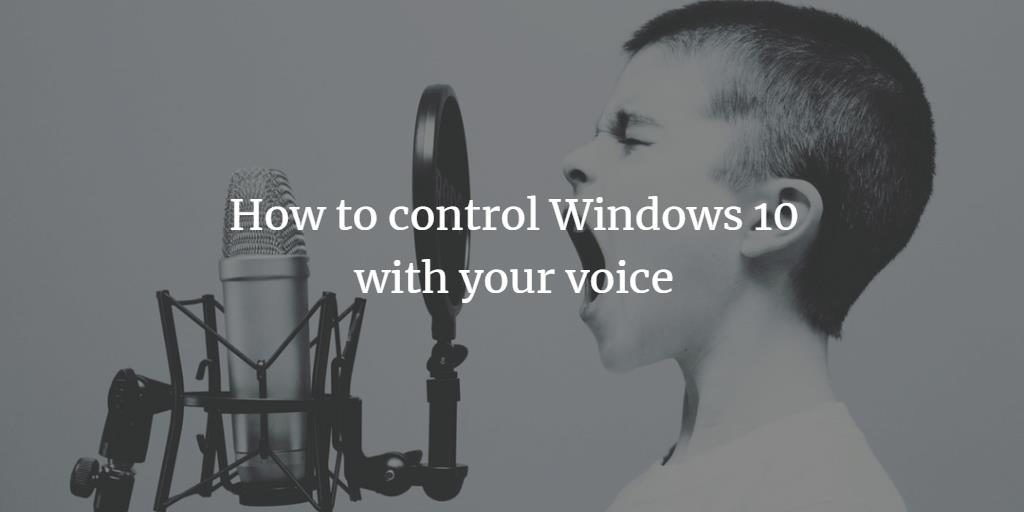 Are you still using your mouse and keyboard as input methods to control your PC? It's 2018 and the world has moved on from old-school ways of using a computer with clicks and taps. It's high time you got out of these conventional ways and learn to conquer your computer tasks with your voice. With the help of super smart speech recognition and user-friendly digital assistants, managing work with one's voice has proven to be miraculous in terms of improved performance and throughput.
Windows 10 Voice Control
Windows Speech recognition dates back to Windows 7 and was initially intended to serve people with special needs. On the other hand, Microsoft Cortana comes as part of the package with its operating system and is becoming a popular feature for Windows 10 users. It's actually a pretty smart digital assistant as it learns about your preferences and experiences and tries to customize and personalize your experience. So if you've got Windows 10 on your PC and want to roam around your system while completing tasks at hand with the help of your voice, this guide is meant for you.
How to start Speech Recognition
Follow the below steps to configure Speech Recognition on your PC:
Type in Windows Speech in the search bar on your desktop and launch the Windows Speech Recognition You can also do the same by opening the Control Panel and selecting the Speech Recognition option
From the pop-up window, select and click the Next option to get started
Then select the microphone you want to use for speech recognition and click Next
Follow the calibration settings for the microphone and click Next
Enable speech recognition accuracy by marking the Enable document review option
Then select an activation mode depending on whether you want to stop speech recognition with a voice command or manually through your keyboard
Select the option Start Speech Recognition at Startup and click on Skip Tutorial if you think you're good to go without it
How to make sure Cortana is working fine
Before you head off to set up calendars, reminder or simply asking Cortana to play music, you need to know the dos and don'ts. For starters, never run Speech Recognition and Cortana at the same time because it'll get you very frustrated. So let's make sure Cortana is set up the right way on your PC.
From the Start Menu, select Cortana and launch the app
From the settings window, toggle the "Use Cortana" option to "On"
Depending on whether you want to allow Cortana to track your data to improve your experience, click on "Yes" or "No thanks"
Now onwards Cortana is enabled. You can toggle "Hey Cortana" and configure your microphone
Exit the app and try out a Cortana voice command to get thing things going
Final Words
It's a wrap from here onwards. You've learned how to conquer and master your PC with the help of voice commands with 2 easy to use options which come as a part of Windows. Both Speech Recognition and Cortana are impressive features of Windows 10, but which option is better really depends on what you prefer more. Cortana definitely seems like a more functional utility as there a gazillion preset commands you can use to make life and task management easier for yourself. But some may prefer sticking to good old Windows Speech Recognition. Regardless of personal choice, no one can deny the functional convenience voice-controlled digital assistants have brought to our lives.